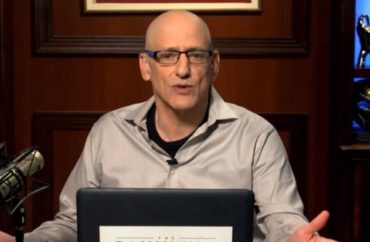 UPDATED
Some promoted views aligned with the Catholic Church
The editorial team of the Boston College newspaper recently wrote an editorial and asked student organizations not to invite "prejudiced speakers."
"Student organizations should not invite discriminatory speakers that ostracize members of the BC community and do not constructively participate in open debate," the editorial board said in a May 2 editorial in The Heights, the student paper at the Catholic university.
"There is a consistent pattern of hateful and inappropriate speakers being invited to speak on Boston College's campus," the editorial board said. "In March, BC Republicans hosted political scientist Hadley Arkes, who promoted conversion therapy and argued that homosexuality went against natural law."
Arkes' views are aligned with his Catholic faith. "The Catholic Church teaches that [homosexual acts] are always violations of divine and natural law," the apologetics website Catholic Answers said.
The editorial board also criticized the Republicans for hosting Daily Wire host and satirist Andrew Klavan (above) with the help of Young America's Foundation. It accused him of promoting "Islamophobia." The board criticized Klavan in 2019 and called the event "unproductive" and "needlessly divisive."
Klavan had criticized jihad in a video for the conservative media company.
He mocked jihad and said that the Koran has 150 references to it. "And lest any foul Jews or Christians go around feeling superior to anybody," Klavan said in the satirical video "just remember the Bible has lots of ugly things in it too. Like when Jesus went on the Crusades and murdered gay people."
"There is an important distinction between controversial speakers who open up honest dialogue and hateful speakers who shut down debate under the guise of free speech," the Heights explained. Some speakers "creat[e] outrage and controversy that only serve to further divide people."
"Student clubs should host speakers who promote respectful, productive academic debate," the editors wrote. "Inviting prejudiced, divisive speakers polarizes students and is counterproductive to academic debate."
The paper appeared to praise past speakers such as Ryan Anderson, who gave a talk titled "The Case Against Gay Marriage," and Kristan Hawkins, president of Students for Life of America, who gave a talk called "The Lies Feminists Tell."*
"Similar to the [Anderson event], students whose views opposed Hawkins' attended the event and participated in a civil question and answer session," the editors wrote. The editors did say that Hawkins' speech "incited intense debates on campus."
In an endorsement of the "heckler's veto," the student paper said that protesters causing trouble could justify cancelling a speaker.
"Clubs should not invite a guest speaker that can be accused of breaching the peace on campus, and therefore doing more harm than good. Klavan, for example, was met with disruptive protesters who he egged on," the paper said.
MORE: Catholic college agrees to stop promoting Planned Parenthood
*Disclosure: I helped organize this event when I worked at Students for Life of America.
Editor's note: The article has been updated to clarify that YAF helped the College Republicans host Klavan. There is not a YAF chapter at Boston College.
IMAGE: Daily Wire/YouTube
Like The College Fix on Facebook / Follow us on Twitter