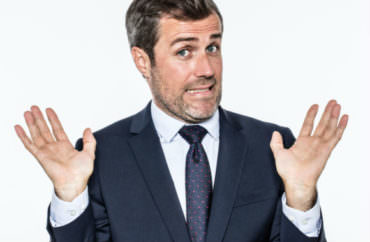 It also wants the chance to try him again for sexual assault
When the 1st U.S. Circuit Court of Appeals overturned a trial court's summary judgment in favor of Boston College in a lawsuit brought by a student accused of sexual assault, it sent the case back to trial court.
Boston College really wants to avoid facing a jury in this trial – and it wants to try Doe again.
In a joint filing to the U.S. District Court in Boston, the parties stated their disagreement over whether a jury or judge should decide whether the college breached its contract with "John Doe" and violated "basic fairness" in his adjudication.
The 1st Circuit had faulted the college for the behavior of its then-dean of students, Paul Chebator, who discouraged the Title IX hearing board from issuing a "no finding" verdict in its adjudication of Doe. One of Chebator's underlings, Carol Hughes, had also asked the board to put another student "at ease" who was considered an "alternative culprit," which the appeals court found unfair to Doe.
Doe argues in the joint filing, filed Wednesday, that the 1st Circuit expressly permitted him a jury by saying a "reasonable jury could" and "should" resolve the factual issues around the directives of Chebator and Hughes.
It also remanded for trial his claim that the university violated basic fairness in both Doe's 2012 and 2014 disciplinary proceedings.
"The fact that John seeks both injunctive relief and monetary relief does not require any sort of bifurcation of the proceedings," as the college claims.
Doe claims he will prove to a jury, guaranteed by the Seventh Amendment, that he lost nearly $22,000 in tuition and "unused portion" of room, board and other fees for the semester when he was suspended.
He also lost earnings from his delayed graduation and now has "diminished earning potential," and he has suffered "reputational" and "emotional" injuries. How much the university should pay Doe in damages is properly decided by a jury, Doe claims.
The college argues that the 1st Circuit ruling only found its 2012 proceeding against Doe problematic, so "all that remains to be tried on liability is the question whether" the statements by Chebator and Hughes constituted "improper interference" with the 2012 proceedings.
MORE: 1st Circuit slaps down Boston College
This means that the parties should get a "bench trial" where the judge makes the finding:
Doe seeks equitable relief – an order enjoining the College to vacate the 2012 finding against him and the record of his suspension – which of course is a matter for the Court, not the jury. Moreover, if that relief is granted, Doe's further remedy at that point is not an award of money damages but instead a new hearing at the College.
It said Doe doesn't qualify for an exemption from a new Title IX hearing that could again find him responsible for sexual assault. That's because he can't demonstrate that it's "impossible" to get a fair hearing or that the college reversed a ruling in his favor.
If a new hearing finds Doe responsible and the college suspends him again, "then Doe has suffered no harm as a result of the original outcome and he never gets to a jury trial on the issue of damages," Boston College said.
Even if Doe gets a jury trial, he's not eligible to seek damages for emotional distress and harm to reputation under state law on contracts, the college insisted.
It also wants to exclude the expert testimony of Brett Sokolow, a well-known Title IX consultant who has previously disparaged defenders of due process as "sticking up for penises everywhere."
Sokolow plans to argue that the two officials' directives interfered with the hearing board's decision, which is irrelevant to the "narrow, strictly factual issues" that the actual five hearing board members can resolve in their testimony, the college said.
The case is going back to the trial judge that originally sided with the college, Denise Casper, according to student newspaper The Heights.
Doe was on assignment for The Heights when he was accused of groping a female student on a crowded dance floor on a cruise ship.
The college refused to wait for a completed analysis of forensic evidence that Doe said would clear him, including "swab tests" and surveillance video from the ship. The state dropped charges against Doe a year and a half after Boston College denied his appeal.
Read the filing and Heights coverage.
MORE: Due process means 'sticking up for penises everywhere'?
IMAGE: STUDIO GRAND OUEST/Shutterstock
Like The College Fix on Facebook / Follow us on Twitter