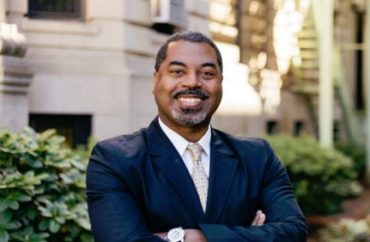 Racial 'myopia': an unwillingness to perceive racism accurately
A Boston University professor of social work has created a "racism denial response guide" to help the alleged racially enlightened challenge their less-refined peers.
For Phillipe Copeland, statements such as "I don't see race," "You're just playing the race card" and "They were just a person of their time" all are examples of racism denial.
"Racism denial involves obscuring the reality of racism or minimizing its significance," Copeland writes in The Emancipator. "Racism denial is a political strategy. Its proponents know they benefit from racism and want to perpetuate it. They attempt to convince people racism is no longer an issue or is not a big enough one to require attention."
Copeland argues racism denial "comes in many forms," such as:
— "Refuting." Deniers want to see proof that racism is the fundamental factor behind "certain situations," and then follow up by challenging any evidence provided.
— "Minimizing." This is attempting to paint (racist) incidents as isolated matters or "suggesting those incidents are being exaggerated."
— "Revising history." For Copeland, pointing out that many/most people in the 16th, 17th and 18th centuries viewed slavery as a normal facet of society (that the evolution of civilization is a natural phenomenon) is a "revision."
— "Myopia." Defined as "an unwillingness to perceive racism accurately." If you believe racism had little or no role in certain outcomes, you're racially nearsighted.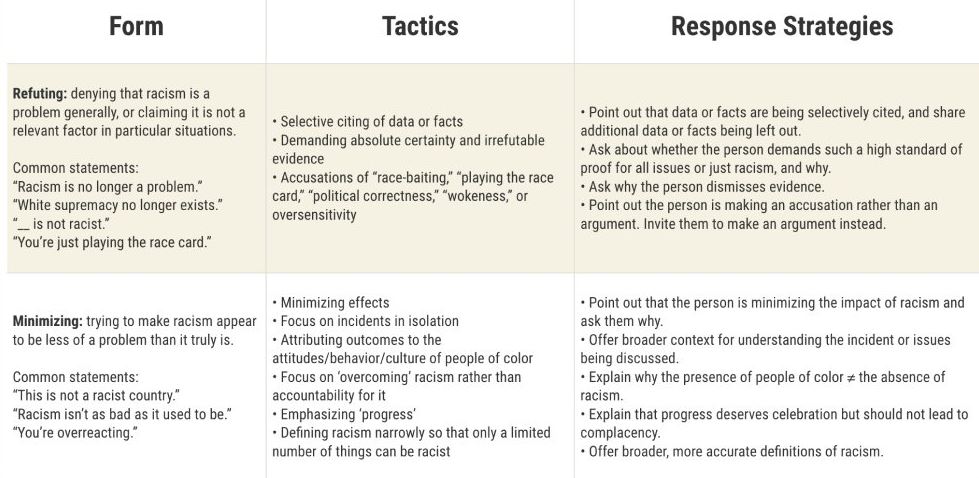 MORE: Boston University professor: Property is 'racist'
Interestingly, one of the "Response Strategies" under the "Minimizing" category is to "explain that progress deserves celebration but should not lead to complacency." Yet, a strategy under "Revising history" reads "explain that the historical period in which people lived is not an excuse for racism and that antiracists were 'people of their time.'"
In other words, progress is a good thing, but we should expect our centuries-old ancestors to have had the same values and mores we hold today.
Resist #RacismDenial pic.twitter.com/xSa1vjGoZM

— Phillipe Copeland (@PTheeEducator) January 11, 2023
Copeland is "faculty lead for education and training" for Ibram Kendi's Center for Antiracist Research and founder of the Antiracist Learning Lab. According to his faculty page, the professor's "specialties" include "theories of justice [and] racial justice," "#BlackLivesMatter" and "abolition of mass incarceration." His "personal mission" is to "achieve a world without racism."
In this @the_emancipator piece, Boston University's @PTheeEducator breaks down eight forms of racist denial, which "involves obscuring the reality of racism or minimizing its significance."https://t.co/C0r4eAzR2M pic.twitter.com/r33MHzUnR7

— Ibram X. Kendi (@DrIbram) January 13, 2023
MORE: Boston U. law school creates first critical race theory professorship in the country
h/t to The New Guard
IMAGES: Boston U. screencap; The Emancipator/Twitter screencap
Like The College Fix on Facebook / Follow us on Twitter