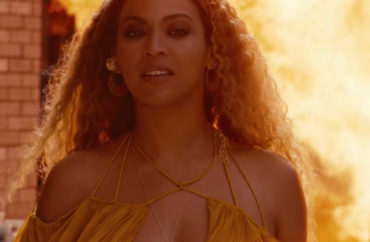 Campus police also repeatedly called in to investigate offensive wall scribbles
In early April 2019, Bowling Green State University undergraduate student Meghan McKinley gave a presentation at the school's undergraduate research symposium titled "A Drink of Lemonade to Help the Patriarchy Go Down."
"I presented on Beyoncé's visual album Lemonade and my allyship to Black women as an Asian woman," according to McKinley. But not everyone was pleased with the presentation.
According to a bias report filed shortly after the presentation, McKinley was confronted by moderator Madeline Duntley, an associate professor of sociology who specializes, in part, on gender, minorities and family.
According to McKinley, Duntley "began telling me my presentation was nice," but then said "the feminist theorists I used would not be okay with my presentation."
McKinley said that as she defended her work, Duntley "twisted my words and told me I shouldn't be using the word 'validate' when speaking about women of color's anger" and "nastily told me to open an Oxford Dictionary."
"It was clear she was speaking down to me because I am a woman of color," McKinley wrote, saying the moderator "was belittling my voice and my experiences."
"It was an abuse of power and white privilege," wrote McKinley in her complaint, saying "I feel even more unsafe at this school because of this situation."
Several months later, McKinley would be elected to the BGSU Homecoming Court.
Your 2019 #bgsuhomecoming court is at The All Campus Picnic! Come check it out and get free lunch with fellow students and staff until 1:30 pm! pic.twitter.com/SKBnmccwlI

— BGSU Homecoming (@BGSUHomecoming_) September 11, 2019
In her official statement after being chosen, the ethnic studies major said, "I love this community, I love BGSU. … It has had such a strong impact on my development as a person and has given me opportunities and ideas of everything I can be and I want people to see someone who looks like me on court."
Neither McKinley nor Duntley responded to a request for comment. According to a later report by the school, McKinley was "contacted by the Office of the Dean of Students and asked to meet and review the situation."
McKinley's complaint was among 56 filed with Bowling Green's "Bias Reporting System," a website maintained by the school's Division of Student Affairs that allows students and faculty members to anonymously report "biased" incidents on campus. Via an open records law request, The College Fix obtained all the reports filed with the Ohio school in the calendar year 2019.
According to the school's bias reporting website, a "bias incident refers to "language and/or actions that demonstrate bias against persons because of, but not limited to, their actual or perceived race, color, religion, ethnic or national origin, gender, genetic information, age, disability, sexual orientation, gender identity, gender expression, or status as a military veteran."
Examples of these types of incidents, according to the school, are "name-calling, stereotyping, belittling, or excluding others based on their identity."
A Bowling Green spokesman did not respond to a request to comment for this story.
In October, a female student showed up at a meeting of "Sister to Sister," a support group for African-American women. When another student recognized that the woman wasn't participating as she normally did, the woman said she had just come from a class where she didn't feel "safe in the space."
According to a bias report filed by another woman in the support group, the student shared that in a feminism class before the support group meeting, a woman "who identified as a lesbian and white" said that her experience should equate to the experience of an African-American lesbian. The white woman argued there should be no "oppression Olympics."
When the African-American student tried to disagree, she said she felt "attacked and silenced" in the class.
The student specifically complained about class professor Julie Haught, about whom she said she had complained before.
"Everytime she documents her experiences about Julie or other instances with similar classes the documentation goes no where and she feels that the only space she is allowed to have thoughts or can push correction is in spaces like Sister to Sister," the complaint reads.
Haught did not respond to a request to comment for this story. According to the Bowling Green bias reporting website, after the complaint was made, "The Office of the Dean of Students referred the concern to the Office of Human Resources for outreach to the instructor."
The follow-up report also noted that the "reporter of the incident will provide follow-up to the student."
The stack of reports also showed how campus police are repeatedly called in to investigate offensive wall scribbles.
Last August, a student doing laundry noticed some decorations on a door in Conklin Hall that featured statements like "I'm Content" and "I'm Silly." Yet one decoration had the words "I'm Hitler" written on it, with what appeared to be a small Adolf Hitler mustache beneath it. At 2:30 p.m. the police were called. Ten minutes later, they arrived and confiscated the door decorations.
In September, resident assistants Helena Matisiak and Marina Pennycuff were on a "duty walk" in the Conklin North lounge when they encountered a drawing of a student resident. Under the picture, the student's name was misspelled. According to a follow-up document issued by the school, the way the student's name was misspelled made it a "homophobic slur."
Matusiak and Pennycuff covered the name and called the Bowling Green Police Department. Matusiak and an officer then contacted the student whose name was misspelled, who said he was okay and not offended. The police officer then erased the word.
In another case, campus police were called in after graffiti in the Kreischer Ashley dining hall atrium was discovered that included the n-word and the name "Alex Jones." The Bowling Green State University police department "ran the name Alex Jones and did not note any resident of Kreischer with that name." There's no indication officers thought it might be referring to the famous Infowars conspiracist Alex Jones.
Other reports filed with the school in 2019 include:
-Four reports were filed over a Delta Chi fraternity "sweetheart party," in which female sorority members were made to act out skits making fun of male Delta Chi members. The sorority women were urged to impersonate fraternity members by saying things like "what's up faggots" and "what's up whores," and asked to put chewing tobacco in their lips. Sorority members reported that the emcees were under the influence of alcohol.

In December, a member of Delta Chi was seen in a Snapchat story wearing a sweatshirt with the word "fag" on the back.

"The Office of the Dean of Students followed-up with the student to discuss how the apparel impacts the climate and culture at BGSU, as well as in their student organization," according to a follow-up report by the school. "Additional education will also occur with the student organization."

-Ten reports were filed when BGSU Adjunct Professor Travis Sheaffer posted a tweet saying that Minnesota Democratic Congresswoman Ilhan Omar "needs to be tried for treason and hanged."

Shortly after the tweet, BGSU administrators released a statement saying Sheaffer's tweet was "repugnant, vile and counter to Bowling Green State University's values," adding, "He does not speak for BGSU."

Sheaffer quickly deleted his Twitter feed and while he is still employed by the university, he no longer teaches a class. He did not respond to a request to comment.

-In January, an African-American student reported that her boss at the campus union Starbucks told her that she needed to cut her braids to be able to work there.

"The student said she was frustrated because he constantly tells her and other African American workers that have natural hair that they need to do something with their hair because it doesn't represent the Starbucks look," reads the report, which was filed by DeVona Smith, a campus academic advisor.

-In April, a female student reported minding her own business in the student union "nest" when a black man approached her, saw she was wearing a "Reagan/Bush '84" t-shirt, and "scoffed."

The man pulled out a cell phone, called someone, and told the other person that he was "around a racist." The student said she approached him and said "racism goes both ways," to which he responded by yelling "shut the f-up."

In her report, the female student said she's a member of the BGSU College Republicans and thinks she remembers seeing the man protesting their group before. She said she doesn't feel safe at the union anymore. In a follow-up report, the school said it reached out to the female student making the report but the male student was not contacted.

-At a Pi Kappa Delta forensics society meeting in October, the group was discussing how much to sell succulents for during their upcoming fundraiser. According to a complaint filed after the meeting, the group's coach said, "how about sucky sucky five dollars?"

The room "burst into laughter," according to the complaint.

"This made me extremely uncomfortable, as the joke seems to be making fun of Asian women," the complaint reads. "I looked it up on Urban Dictionary and found that in Stanley Kubrick's Full Metal Jacket, there is a part with a Vietnamese hooker who says this ['sucky sucky five dollars.']"

The coach also allegedly said he would be visiting Transylvania University, wondering aloud if they call the school "tranny."

"It is not okay to use transphobic slurs even in a 'jokey' reference," the complaint reads.

MORE: College courses now feature sexist food, 'queering childhood' and Beyoncé: report
IMAGE: YouTube
Like The College Fix on Facebook / Follow us on Twitter