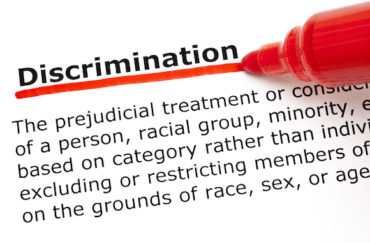 School declares itself 'a leader' in caste protection
Brandeis University, the elite private school in Massachusetts, recently altered its nondiscrimination policy to include "caste identity" as a protected characteristic, a distinction it claims makes it unique among American institutions of higher education.
The university announced the new policy on its website last week. In the post, the school's president, Ron Liebowitz, wrote that Brandeis "believes that since caste identity is so intertwined with many of the legally recognized and protected characteristics, discrimination based on a person's caste is effectively the same."
Liebowitz said the school's Office of Equal Opportunity will "oversee issues and complaints of discrimination related to caste brought forward by members of the Brandeis community."
Inside Higher Ed reports that, according to a campus diversity officer, the change "was not made because of any specific incidents of caste discrimination on campus." Just the same, the school has become aware of some caste-related complaints among "students and faculty members of South Asian descent." Caste systems are pervasive in some parts of South Asia.
"[T]he current policy addressing discrimination wasn't prepared to address caste," the official said.
In a report from WGBH earlier this year, Brandeis social policy professor Larry Simon said that the university has "many students who come from low caste backgrounds and others who come from high caste and other backgrounds, including Dalits, and they bring sometimes a sense of privilege and sometimes a sense of being stigmatized to America, where caste is not a household word."
Prior to the addition of caste, the university's lengthy discrimination policy already prohibited bias on the basis of "race, color, ancestry, religious creed, gender identity and expression, national or ethnic origin, sex, sexual orientation, pregnancy, age, genetic information, disability, military or veteran status or any other category protected by law."
Read Inside Higher Ed's report here.
MORE: School uses illegal 'caste system' to discriminate against conservatives, lawsuit says
IMAGE: Ivelin Radkox / Shutterstock.com
Like The College Fix on Facebook / Follow us on Twitter