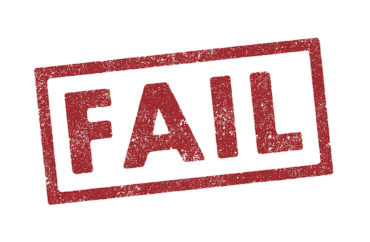 BDS provisions have failed repeatedly at the school in recent years
The student government at the University of California, Santa Barbara failed to pass an anti-Israel resolution there this week, marking yet another failed attempt to formally endorse the boycott, divestment and sanction movement.
The student government "rejected the legislation with a vote of 10 in favor, 14 against, and 0 abstaining," according to a dispatch from the pro-Israel organization StandWithUs.
The governing body had added the provision to its voting docket earlier this week, The College Fix reported yesterday. The failed resolution marked yet another instance of the student representatives failing to pass the anti-Israel proposal, which has been put forth at the school numerous times in recent years.
Speaking with The College Fix via phone, Max Samarov, the executive director of research & strategy at StandWithUs, described the lengthy meeting that ended in the early hours of Thursday morning.
"There was very very extended public comment. Close to 100 students spoke out for and against resolution. My sense was that there were more students speaking against it than for it," Samarov said.
"Jewish student senators in particular spoke movingly and passionately about the ways in which this resolution has been really damaging and harmful," Samarov added.
Samarov, a UCSB alum, said that anti-Israel BDS resolutions have been proposed at the University of California, Santa Barbara six or seven times in less than a decade there. All of them have failed. One vote held several years ago was extremely close, with 13 representatives voting against it and 12 voting in favor of it. Another vote last year failed when student senators walked out of the meeting in protest over procedural issues.
The school is the only remaining university in the University of California system whose student government has not passed an anti-Israel proposal.
"I'm extremely proud as an alum of UCSB that it is the only University of California university that has never once had a resolution like this pass," Samarov said.
MORE: Student government at UC Santa Barbara proposes anti-Israel resolution
IMAGE: Thomas Pajot / Shutterstock.com
Like The College Fix on Facebook / Follow us on Twitter