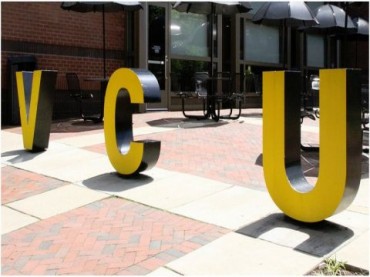 'By mutual agreement'
A lawsuit against Virginia Commonwealth University, brought by a professor dismissed over accusations of racism even though he was found innocent, has been dismissed, a campus representative confirmed Wednesday morning.
Professor Javier Tapia, a teacher in the university's arts department, brought the lawsuit in December after a controversy involving a fellow teacher there. Tapia had called campus security on Caitlin Cherry, a visiting professor, after he saw her eating lunch in a non-student lounge. Cherry, who is black, subsequently filed a bias complaint against Tapia. The school determined that Tapia had not acted with racist intent, but it nevertheless suspended him and forbid him from speaking to any members of the VCU community.
Tapia's lawsuit asked for a million dollars in damages, plus attorney's fees.
A source told The Fix this week that the lawsuit had been dismissed. Suzanne Silitch, a spokeswoman for the School of the Arts, affirmed that the suit had indeed been dropped.
"I can confirm that Professor Tapia's lawsuit against VCU has been dismissed by mutual agreement," Silitch said in an email to The College Fix on Wednesday morning.
Silitch added that Tapia's classes will be on hold for at least another year. "While he remains a tenured professor in the School of the Arts, he will not be teaching classes this academic year (2019-20)," she said.
It is unclear why Tapia will not be teaching any classes. He had been scheduled to teach several courses this coming semester. Silitch did not respond to a request for further details on the agreement.
Lawyers for Tapia did not respond to requests for comment on Wednesday morning.
MORE: Students demand 'complete removal' of professor cleared of racism
IMAGE: Eli Christmas / Flickr.com
Like The College Fix on Facebook / Follow us on Twitter