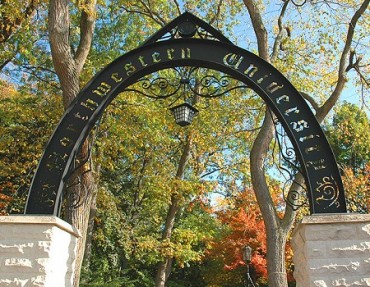 The saga of Northwestern University philosophy professor Peter Ludlow continues with his defamation lawsuit against the student who accused him of sexual assault, the Daily Northwesterner reports.
Ludlow sued Northwestern in June for violating his rights under Title IX, following its "reckless" investigation of him over complaints from the student and, earlier, a graduate student:
After the internal investigation, NU revoked Ludlow's appointment to an endowed professorship, denied him a pay raise and banned him from contacting the student.
The undergrad herself, now a senior, previously filed suit against Northwestern for handling her complaint against Ludlow with "deliberate indifference and retaliation," the Daily said.
According to the Daily:
Ludlow's suit, filed in Cook County Circuit Court, alleges the student made false claims to the media and Northwestern professors after he rejected her sexual advances.
The Chicago Tribune, which says it "typically does not identify a victim of an alleged sexual attack," has more details, in which Ludlow alleges the student "propositioned" him and continued pressuring him for a relationship:
In the suit filed Tuesday, Ludlow said the student had taken a course he taught, but it wasn't until February 2012, several months after the class had concluded, that she asked him to attend an art show, according to the suit. …

On Feb. 15, she insisted on meeting Ludlow outside a conference he was attending, but he told her he did not want to date her, the lawsuit said.

The lawsuit alleges that the student then leveled accusations with several professors that Ludlow had sexually harassed and attacked her before she filed a formal complaint with Northwestern.
Read the Daily story and Tribune story.
Like The College Fix on Facebook / Follow us on Twitter