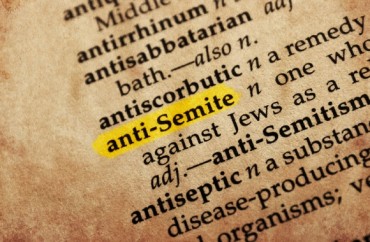 Just two days after the co-chair of the Oxford University Labour Club resigned over the group's endorsement of Israel Apartheid Week – and alleged many other acts of antisemitism by leaders and members – its parent political party has taken notice.
A Labour Party spokeswoman told The Guardian today the party "will take robust action to deal with any antisemitic behaviour" reported against students at the Oxford affiliate – and that might not be the end of it:
John Mann, Labour MP for Bassetlaw in Nottinghamshire, has called for the party to sever ties with the club. He said: "I have written to the Labour party asking for an investigation as a matter of urgency. It is hugely embarrassing for the Labour party. This is something Jeremy Corbyn should personally look into."
Alex Chalmers, then co-chair of the Oxford affiliate, wrote on Facebook Monday that he couldn't tolerate "the attitudes of certain members of the club towards certain disadvantaged groups," calling them "poisonous":
Whether it be members of the Executive throwing around the term 'Zio' (a term for Jews usually confined to websites run by the Ku Klux Klan) with casual abandon, senior members of the club expressing their 'solidarity' with Hamas and explitictly defending their tactics of indiscriminately murdering civilians, or a former Co-Chair claiming that 'most accusations of antisemitism are just the Zionists crying wolf', a large proportion of both OULC and the student left in Oxford more generally have some kind of problem with Jews. The decision of the club to endorse a movement with a history of targetting and harassing Jewish students and inviting antisemitic speakers to campuses, despite the concerns of Jewish students, illustrates how uneven and insincere much of the active membership is when it comes to liberation.
The Oxford University Jewish Society, known as JSoc, picked up Chalmers' momentum by releasing its own list of allegations as reported by members of the Labour Club. They include:
Several people, all of whom have been on committee, have been known to sing the song 'Rockets over Tel Aviv' and have specifically expressed support for Hamas' tactic of launching indiscriminate attacks against Israel's Jewish citizens. …

One member, then on committee, stated that all Jews should be expected to publicly denounce Zionism and the state of Israel, and that we should not associate with any Jew who fails to do so. …

One member of OULC was formally disciplined by their College for organising a group of students to harass a Jewish student and to shout 'filthy Zionist' whenever they saw her.

In a public discussion on the OULC Facebook group one member argued that Hamas was justified in its policy of killing Jewish civilians and claimed that all Jews were legitimate targets. Several other members, including two former co-chairs and one then on committee, defended the member as making 'a legitimate point clumsily expressed'.
Chalmers' public resignation and JSoc's pile-on spooked the club, whose executive committee released a statement today saying it was "horrified at and whole-heartedly condemn[s] anti-Semitic behaviour in all its forms" without addressing the committee-specific allegations:
The comments detailed in JSoc's statement last night indicate a shocking pattern of hateful and racist behaviour by some Club members, and it's of the highest priority that this be dealt with swiftly and lastingly. Labour Students is launching an investigation; we will fully co-operate with this and encourage any of our members to come forward with any information that will assist the process.
Oxford sure sounds like a fun place to be Jewish these days! Via @tabletmag pic.twitter.com/MnGqeLPT8T

— Jesse Singal (@jessesingal) February 17, 2016
Read The Guardian report and posts by Chalmers and JSoc.
h/t Tablet via Jesse Singal
Like The College Fix on Facebook / Follow us on Twitter
IMAGE: Shutterstock