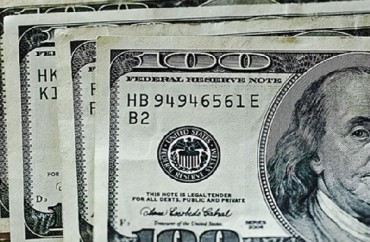 The Brown University Undergraduate Council of Students introduced two race-based resolutions last week: The first calls for slavery reparations to descendants "impacted" by the school, and the other wants "Juneteenth" to be a "no exercise date."
According to The Brown Daily Herald, the former says the university should "identify the descendants of enslaved Africans who were entangled with and/or afflicted by the University," and then offer them "preferential admissions" and monetary compensation.
A 2006 report noted Brown's "creation and growth derived directly and indirectly from slavery and the slave trade." Resolution sponsor Jason Carroll said "directly atoning for the harm and the direct impact of the University is very important."
If the resolution passes, the UCS will then ask the university to consider reparations for Native Americans "indigenous to the land Brown occupies."
Juneteenth, celebrated on June 19 in recognition of the slaves freed in Texas three years after the Emancipation Proclamation, would become a permanent paid holiday at Brown.
Juneteenth "is considered the longest running African American holiday and celebrates Black freedom in the United States," said Chair of Campus Life and resolution sponsor Zane Ruzicka '23.

In the wake of protests against police brutality last summer, the University recognized Juneteenth as "a paid University day off," but had not committed to making it a "no exercise date" moving forward, The Herald previously reported.

Not extending the recognition to future years "struck me as kind of a performative act," Ruzicka said. "They should have made it a holiday every single year last year, as opposed to just for the one year."

If the University were to make the holiday a permanent no exercise date, it would open up the opportunity to educate the community about the significance of Juneteenth, Parliamentarian Zanagee Artis '22 added.
MORE: University suspends professor for tweets criticizing slavery reparations
MORE: Law prof: Blacks' votes should count twice – as a form of reparations
IMAGE: TrustyPics / Flickr.com
Like The College Fix on Facebook / Follow us on Twitter