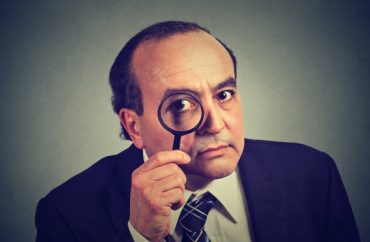 Bryn Mawr College's (pronounced "brin mar") second president, M. Carey Thomas, had the school's library and Great Hall named after her following her death in 1935. She had been a leading advocate of women's rights, a suffragist, and led the suburban Philadelphia school from 1894 to 1922.
In the last few years, however, "some on campus" looked into Thomas's background, and discovered racism and anti-Semitism: She had refused to admit black students and hire Jewish faculty.
Philly.com reports "the controversy grew" after last year's Charlottesville, Virginia white supremacist-counter protester scuffle. On Wednesday, the college announced that its trustees adopted the recommendations of a committee which had decided "to give Thomas far less prominence on […] campus, and among its awards and promotional materials."
Thomas's name won't be "physically stripped" from the campus library and the Great Hall, but school-related websites, printed materials and "basic conversation" won't include it. The library simply will be called "Old Library," and the Great Hall just that.
In addition, the M. Carey Thomas Award, which had been given annually to "an American woman in recognition of eminent achievement," will no longer carry her name. Neither will two annual writing prizes given by the college.

They will be known as the Bryn Mawr College prize or award, though the published description of the prizes and awards will include their history.

"In leaving M. Carey Thomas' name on the building and not renaming it in another person's honor, we will continue to value president Thomas' many remarkable contributions to the college," Ann Logan, president of the trustees, wrote in a letter to the campus community Wednesday. "The inscription also reminds us to confront all aspects of Thomas' legacy and to tell our full history."

Trustees also directed college administrators to find ways to fully communicate Thomas' past. In a separate letter Wednesday to the community, Bryn Mawr president Kim Cassidy announced the formation of two groups to undertake that task, as well as other initiatives designed to improve diversity and inclusion.
The trustees did note Thomas's legacy is a complicated one; indeed, some see her achievements as "empowering." Given today's campus climate, this is truly amazing as even century-old figures have no excuse for violations of contemporary mores!
MORE: Philly, Jersey colleges jump on name removal bandwagon
MORE: Confederate flag at Bryn Mawr College dorm causes uproar
IMAGE: Shutterstock.com
Like The College Fix on Facebook / Follow us on Twitter