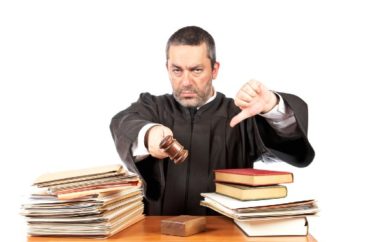 Writing today in USA Today, Greg Lukianoff and Adam Goldstein of the Foundation for Individual Rights in Education argue against "qualified immunity" laws that protect university administrators from lawsuits if they violate First Amendment rights of students or faculty.
Lukianoff and Goldstein note that qualified immunity may make sense in cases where law enforcement have a split second to make a life-or-death decision.
"In a sense, qualified immunity is the name we've chosen for the grace we grant public officials for unintentionally wrong decisions that otherwise would merit discipline, termination or damages paid to victims of violations of constitutional rights," they write.
But First Amendment violations by university administrators are a different scenario altogether, they argue:
But campus administrators are not generally in situations like our hypothetical officer. Most are, in fact, in positions not unlike a judge, with ample time, staff expertise and opportunity to reflect on the constitutional implications of their decisions. And yet, qualified immunity is consistently invoked to protect those decisions, no matter how transparently unconstitutional.

Administrators rely on qualified immunity to avoid consequences when they engage in intentional, considered and collaborative efforts to violate civil liberties, such as when they punished a University of New Mexico medical school student for a pro-life Facebook post; investigated two University of South Carolina student groups for holding a pre-approved demonstration specifically about freedom of speech; and denied an Arkansas State University-Jonesboro student the right to table for her student group because administrators censored all speech outside a "free speech zone" covering 1% of the campus.
Lukianoff and Goldstein quote Supreme Court Justice Clarence Thomas, who recently wrote, "[W]hy should university officers, who have time to make calculated choices about enacting or enforcing unconstitutional policies, receive the same protection as a police officer who makes a split-second decision to use force in a dangerous setting?"
Read the full article here.
MORE: Public university officials have 'absolute immunity' against lawsuits, state appeals court rules
IMAGE: Rafal Irustra/Shutterstock.com
Like The College Fix on Facebook / Follow us on Twitter