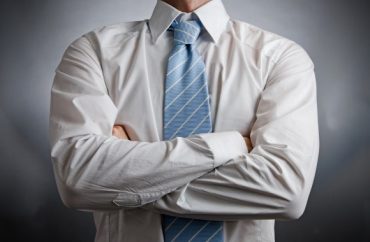 About 20 "dissident alumni organizations" have been launched in recent years, mostly notable over the past year, as wealthy donors grow weary of "liberal indoctrination on campus and declining tolerance toward competing viewpoints," The Wall Street Journal reports.
Two of these groups were founded this fall by wealthy alumni.
In one case, California real-estate developer and longtime donor Carl Neuss, a alumnus of Cornell University, declined to give the Ivy League school a seven-figure donation it was asking for after talking to moderate professors at the school who said they're terrified to speak openly about their views on campus, the Journal reports.
In another case, the Journal reports that Tom Hafer, a prominent MIT graduate, decided to withhold donations this fall and then help launch the MIT Free Speech Alliance after the institution canceled a lecture by University of Chicago geologist Dorian Abbot, who is a critic of the diversity, equity and inclusion.
The Journal reports:
Many of the groups are driven by politically moderate or conservative men who graduated from college in the late 1960s and 1970s, according to interviews with several of the group leaders. They believe progressive groupthink has taken over college campuses, and are urging schools to protect free speech and encourage a diverse set of views. In some cases, alumni are withholding donations to pressure schools to take them seriously. …

In October, alumni groups from five schools—Princeton, Cornell, University of Virginia, Washington and Lee and Davidson College—announced the creation of a national organization called the Alumni Free Speech Alliance. The group champions open inquiry on college campuses. Edward Yingling, the leader and a founder of the alliance, and a former president and chief executive of the American Bankers Association, said he has fielded inquiries from alumni at 75 schools in the last month.

The goal of the alliance is to help change campus culture so that students won't shout down or disinvite a speaker with whom they disagree because they respect a diversity of opinion, Mr. Yingling said.

Colleges and universities raised nearly $50 billion last year from outside sources, and more than $11 billion came from alumni. Donations make up nearly 19% of the budget spent on students at private not-for-profit four-year colleges but only 8% for public research universities, according to the Council for Advancement and Support of Education.
Click here to read The Wall Street Journal article.
MORE: 'Massive wave of interest' in new Alumni Free Speech Alliance as battle over campus freedoms heat up
IMAGE: Shutterstock
Like The College Fix on Facebook / Follow us on Twitter