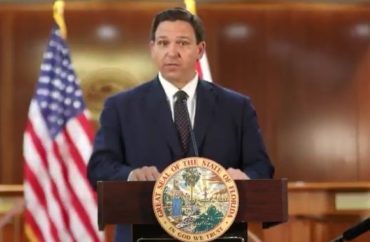 American colleges are in denial about the climate of fear being fostered on their campuses, said an education and history professor at the University of Pennsylvania.
Professor Jonathan Zimmerman offered the response to a bill signed by Florida Governor Ron DeSantis as Exhibit A.
DeSantis signed a bill that many, including the Foundation for Individual Rights in Education, believed was flawed "requiring the state's higher education institutions to conduct surveys to see if they present 'competing ideas and perspectives' and whether students and faculty 'feel free to express beliefs and viewpoints,'" Zimmerman wrote in a column for the international publication University World News.
The response from American colleges was predictable:
Across the country, university leaders condemned the law as a fishing expedition that would chill dialogue on our campuses. But almost nobody acknowledged the chilly atmosphere that already exists.
After quoting some of those denials, Zimmerman wrote:
No. A thousand times no. The law is instead a terribly wrong solution to a very real problem. And unless we address the problem, openly and honestly, bad actors like Ron DeSantis will solve it for us.
Read the whole column.
IMAGE: Ron DeSantis/Twitter
Like The College Fix on Facebook / Follow us on Twitter