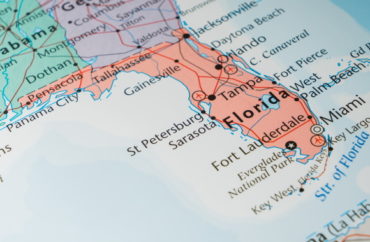 FIRE encourages governor not sign to bill because of some of its fine print
On April 7, the Florida legislature passed a bill that would require each of its state universities to conduct an annual assessment of intellectual freedom and viewpoint diversity.
State Sen. Ray Rodrigues (R-Estero), who initially sponsored SB 264 in the Florida Senate, argues that the Florida university system administrators should measure intellectual freedom as actively as they measure diversity.
"Although our universities and colleges in Florida all claim to embrace diversity, and they can all measure and communicate each institution's level of diversity in a number of areas, none of them measure … the level of intellectual freedom or viewpoint diversity on our Florida campuses," Rodrigues said to the News Service of Florida.
The legislation, if signed by Gov. Ron DeSantis, would mandate that the state university system's Board of Governors select or create a non-partisan survey to be used by each state university to measure the extent that students feel free to express their beliefs and viewpoints on campus.
The bill also directs the State Board of Education to require every Florida College System institution to conduct the annual survey selected by the Board of Governors. The bill does not address what the legislature would do with the survey results.
But another aspect of the bill has at least one academic watchdog group up-in-arms.
Florida is what is known in legal terms as a two-party recording state. That means it is unlawful to record someone else without their consent over the phone and in some in-person contexts. This bill would change that for the classroom.
The legislation would give students the right to record classroom conversations in lectures and seminars but limit what they can do with those recordings. Students can use them for their own notes, in a complaint to the university, or in civil or criminal proceedings. Otherwise, they may not publish the recordings. The legislation authorizes professors to sue for up to $200,000 in damages.
The Foundation for Individual Rights in Education, a non-partisan group that focuses on protecting free speech rights on college campuses, warns that the right to record can create unintended consequences.
"Although there are obviously some legitimate uses of classroom recordings, the consequences of giving a statutory green light to recordings and litigation around their use is fraught with the potential to wreak havoc with classroom instruction, chilling faculty, and student speech," Joe Cohn, FIRE's legislative and policy director, argued in a blogpost on his organization's website.
Cohn also said that the bill might encourage lawsuits against journalists, when they get hold of college recordings and publish them.
"This is a serious problem because the First Amendment protects journalists' right to publish leaked information on matters of public concern, even when the information was unlawfully intercepted, provided the journalist did not violate the law to obtain the information," he wrote.
There was some last-minute legislative juggling with amendments, but Cohn told The College Fix in a phone interview Monday that these amendments didn't improve the legislation from the point of view of encouraging more open discourse.
"The governor should absolutely avoid signing this legislation. It's not ready for primetime," Cohn said.
Gov. Ron Desantis (R-Florida) has not signaled whether he would sign the legislation into law. His communications office did not return a phone call and email request from The College Fix on Friday requesting clarification.
In addition to the record concerns, State Sen. Tina Polsky (D-Boca Raton) voiced worries that a Republican-led legislature could make hay with the survey results. That would be wrong, she said, because universities cannot manage the viewpoint diversity of their students.
"I'm concerned that this is not something that the university can control, but just general young people and how they trend in certain directions," Polsky said.
"The survey could skew more toward the liberal side, which there is nothing wrong with that. That is the beauty of youth and growing up and trying to figure things out … I don't know what would come of this survey. What would be implemented?"
MORE: Education Department mum on future of its 'Free Speech Hotline'
IMAGE: Alexander Lukatskiy / Shutterstock
Like The College Fix on Facebook / Follow us on Twitter