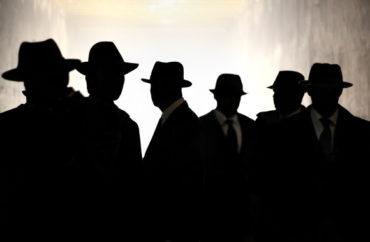 Bias response teams have proliferated on college campuses across the nation, a trend The College Fix has covered extensively over the last three years.
National Review The Editors podcast host Rich Lowry was recently joined by journalist Christian Schneider as well as the Goldwater Institute's vice president of litigation, Jon Riches, to discuss the recent legal battle The College Fix and the institute undertook to obtain bias response team reports from the University of Arizona, as well as overall concerns regarding bias response teams on college campuses.
"They've essentially taken college campuses and turned them into surveillance states where students are encouraged to kind of narc on each other," said Schneider, who as an investigative reporter for The College Fix spent years digging into campus bias response teams.
"These are even worse than speech codes, in some respects, because at least in speech codes you actually had a list of things you couldn't say," Schneider said. "Whereas now the standard for things you can't say, or that offend people, are solely up to the person that hears it."
Schneider cited the "most famous" case uncovered by The College Fix, in which a student at Michigan State University filed a bias complaint against his dorm roommate for watching a Ben Shapiro video in their room.
The argument there is no punishment for students dragged into a bias response complaint falls short, Schneider said.
"They are shamed through the process," he said, adding some schools even request students take sensitivity training as a result of a complaint. "It keeps students from speaking out. There are now self-censoring, knowing that even if they are in their own dorm room watching a video, they can be written up."
Among the bias response team reports recently obtained from the University of Arizona — which did not provide the documents to The College Fix until the Goldwater Institute penned a legal letter demanding them — a student was reported to administration for attempting to get her friends to guess the word "cotton" during an online pictionary game by drawing a figure with a brown color.
The reports were obtained as The College Fix continues to investigate the types of complaints lodged through bias response teams at college campuses across the nation. More than 32 universities have been included in the investigation since it launched in 2019.
Listen to the full podcast here.
MORE: The College Fix investigates: bias response teams
IMAGE: J. Golby / Shutterstock
Like The College Fix on Facebook / Follow us on Twitter