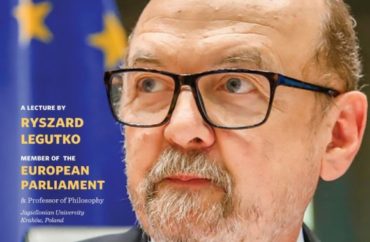 What is it about New England that makes students and administrators so hostile to the free and open exchange of ideas? The Puritan heritage morphing into moralistic therapeutic deism?
The "Campus Muzzle Awards," issued each year by legendary civil-liberties lawyer Harvey Silverglate, went to only New England institutions this time. Even a runner-up for the award, Harvard, is in New England.
In a commentary for Boston public radio station WGBH, the co-founder of the Foundation for Individual Rights in Education names and shames three private colleges and two public colleges – in Massachusetts, Vermont and Rhode Island – that "cheated freedom" in the past academic year.
He identified students at Williams College as "a primary threat to free speech on their own campus," noting their role in shutting down faculty discussions of adopting the so-called Chicago Principles of free speech:
Dozens of professors who originally supported the Chicago Principles caved to the unruly students and withdrew their signatures, rendering the petition all but defunct. These professors do their students a great disservice by denying them the opportunity to critically engage with a diversity of viewpoints, including ones they may disagree with.
Middlebury College earned its second Muzzle for disinviting Polish politician and scholar Ryszard Legutko (above) from speaking on campus hours before his event, fearful his views would provoke disruptive student protests. Silverglate praised a Middlebury professor and his students for swooping in to get Legutko to lecture in his class, "bucking the administration by exercising their right to academic freedom."
Two Muzzles concerned suppression of student journalism. Students at Roger Williams University confessed to stealing newspapers to hide front-page coverage of a "busted house party," while administrators at the University of Massachusetts-Boston tried to hide newspapers on "admitted-students day" because of an unflattering front-page story on a dorm hazmat incident.
One of the more unusual incidents concerned attempted intimidation by pro-Israel students against an anti-Israel faculty member at UMass-Amherst. They filed a (quickly dismissed) lawsuit against the sponsor of the anti-Israel event, chaired by Prof. Sut Jhally, to force the event off-campus.
As Silverglate notes:
This imbroglio grows out of an erroneous yet widespread belief among students that the law protects them from offense. …

And another irony: Were the program a pro-Israeli event featuring a panel of Zionists, the Palestinians likely would go to court seeking an injunction.
Like The College Fix on Facebook / Follow us on Twitter