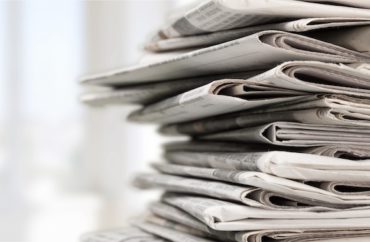 At National Review Online, College Fix senior reporter Christian Schneider provides a look at why legacy newsrooms have gotten more "woke" – it's the progressive campus newspapers that are sending their reporters to major publications.
Schneider points to a recent episode at Northwestern University:
In fact, the idea that merely printing a Republican viewpoint is offensive is a common one on campus, where words and photos are now often ascribed the same power as violence. For instance, late last year, editors at the Northwestern campus paper actually apologized for sending a photographer to take pictures of a protest that took place during a campus visit by former U.S. attorney general Jeff Sessions. "We recognize that we contributed to the harm students experienced," the paper's editors wrote, explaining that some of the protesters found pictures of the event "retraumatizing and invasive."

"While our goal is to document history and spread information, nothing is more important than ensuring that our fellow students feel safe. . . . We failed to do that last week, and we could not be more sorry," the apology continued.
The examples keep coming, all of which have been covered at The Fix:
At Louisiana State University, the student paper apologized for using a photo of a black woman above a story about the school's party culture. At Syracuse, a student paper fired a conservative columnist for writing a piece in a separate publication that called institutional racism a "myth." A recent news article at the University of California, Davis paper called graffiti criticizing the Chinese Communist Party "racist" and "xenophobic."

Of course, one expects to see an inordinate representation of progressive viewpoints in the opinion sections of student papers. One is more likely to see a statue of Dick Cheney on the Yale campus than an op-ed opposing abortion rights. But today's reporters are emerging from cocoons where leftism rules every word of every section.
Read the full column here.
MORE: Syracuse student newspaper fires columnist for calling institutional racism a 'myth'
IMAGE: Billion Photos / Shutterstock
Like The College Fix on Facebook / Follow us on Twitter