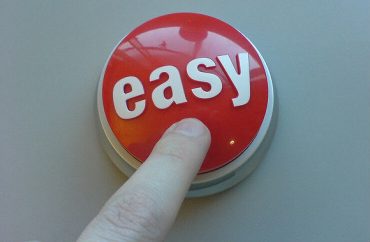 In response to the New York University chemistry professor who recently was canned for being too tough a grader, a pair of academics have responded by noting that so-called "student-centered learning" actually results in very little learning occurring at all.
In a Heterodox Academy piece, Rebekah Wanic and Nina Powell point out that the reality of education today belies any realistic implementation of a student-centered approach, also known as "differentiated instruction" among other things.
The method "is ostensibly well-meaning," the authors say, and is beneficial "if students' ambitions align with the educational goals that deliver the best opportunity for their long-term growth, development, thinking, and citizenship."
But in modern higher education "student satisfaction is widely accepted as the primary indicator of educational success," and this "does undergraduates a disservice because student satisfaction bears no necessary relation to true educational objectives."
Tests too hard? Make them easier. Too many tests? Give fewer. Some students don't like to participate in class? Find an alternative for them.
Such well-meaning educational initiatives — alongside grade inflation, flexible deadlines, warm language in feedback — deny students access to the type of educational experience that universities were designed for. They short-change students by appealing to their immediate wants and feelings rather than their potential for greatness, their capacity for reason, and their fundamental need to leave university better than when they arrived. The student-centered mindset has led to a dumbing-down of curricula and a constant pressure on educators to motivate students, rather than a pressure on students to take ownership of their own success and failure. This is because it appears mostly to have been adopted without a principled questioning of what a university education is for.

The result is that student-centered education leaves undergraduates in a state of constant busyness but also constant worry about the value of these low-stakes endeavors. Students complete more and more simple and straightforward tasks — worksheets, projects, quizzes and so on — without the opportunity to think about what they are doing or learning. It is no wonder they lack motivation: they are denied the life-affirming pride that derives from achieving something genuinely meaningful and built on hard work.
Wanic and Powell pretty much echo what former professor-turned consultant James Delisle said almost eight years ago regarding lower education: "In every case, differentiated instruction seemed to complicate teachers' work, requiring them to procure and assemble multiple sets of materials, … and it dumbed down instruction."
Read the Heterodox Academy article.
IMAGE: joepopp / Flickr.com
Like The College Fix on Facebook / Follow us on Twitter