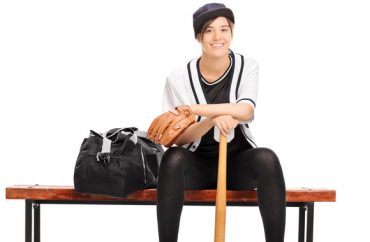 A softball player at Hillsdale College recently wrote an op-ed in the student paper demanding that Division II athletes return to competition.
Reagan Gensiejewski argued that while other college athletes are able to return to play, Division II athletes have been left out in the cold.
Gensiejewski wrote in the Hillsdale Collegian:
Football in the Big Ten Conference is back. The Southeastern Conference has begun play. For the first time in months, these and other National Collegiate Athletic Association Division I conferences are competing. Even athletes in some of the NCAA Division III conferences, and in the National Association of Intercollegiate Athletics, have the opportunity to play this fall. But in the Great Midwest Atlantic Conference, athletes are frozen. We have been left without competition, forced to play ourselves over, and over, and over again.

Let us play.
"Let us play" has become a rallying cry of athletes across the country as they demand the freedom to return to competition.
Gensiejewski criticized the unfairness of the past 7 months, where athletes at her schools and others like it have been barred from playing due to coronavirus concerns. While it was fair to temporarily cancel sports last spring, Gensiejewski wrote, it's unfair to continue to leave players hanging.
She argued:
What isn't fair, however, is canceling the season, waiting eight months, and then canceling it again. The conference appears to have made the decision without any attempt to find a way to allow play. Now, all around the country, other college athletic conferences are reversing the decision to cancel their games. The Big Ten, who once said they would not play football at all this fall, made a last-minute decision to play.
Further, she argued there are numerous benefits to sports. "Sports are more than just exercise or a way to pay for college — they are a lifestyle, a stress reliever, and an escape," she wrote.
The cancellation has a long-term effect because it "leaves athletes without an outlet that they have relied on for many years."
"College sports eventually come to an end, we know that. But it is easier to deal with that on your own terms, not on someone else's."
IMAGE: Ljupco_Smokovski/Shutterstock
Like The College Fix on Facebook / Follow us on Twitter