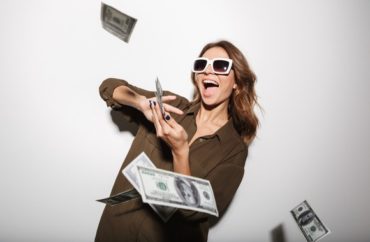 In swing states across the country, the results of the presidential election are still unknown, but on college campuses, support for Democrats is nearly universal, according to College Fix Senior Reporter Christian Schneider writing in National Review Online.
According to a review of Federal Elections Commission documents conducted by Schneider over the past several weeks, federal Democratic candidates have collected 95 percent of all contributions reported by university employees who listed their employer.
Schneider writes:
Employees at the largest universities in Arizona, Florida, Ohio, Michigan, North Carolina, Pennsylvania, and Wisconsin donated more than $2.2 million to Biden, while Trump collected only $219,000, according to Federal Election Commission data of donors who listed their employers.

When the data are expanded to all federal candidates, the disparity grows even larger. In swing states, faculty donated $11.2 million to Democratic federal candidates, compared with $596,000 collected by Republicans. In other words, Democrats raised 95 percent of all the funds collected from faculty members in America's most politically competitive states.
In fact, as Schneider notes, most college campuses tilt so far to the left, Trump is being outraised by presidential candidates who exited the Democratic primary months ago:
Even former Democratic presidential candidates have outdone Republicans in this regard. Democratic candidates such as former South Bend mayor Pete Buttigieg and senators Amy Klobuchar, Bernie Sanders, and Elizabeth Warren exited the presidential race earlier this year. But each has raised more money from swing-state university employees than Trump's total through October 15.
Read the full article here.
MORE: 98 percent of political donations from the University of Wisconsin System go to Democrats
IMAGE: Dean Drobot/Shutterstock
Like The College Fix on Facebook / Follow us on Twitter