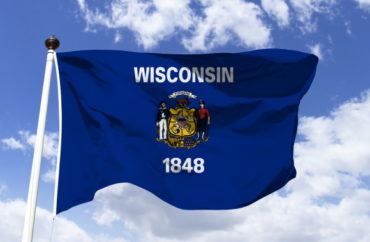 Nearly 98 percent of University of Wisconsin System faculty members that have given to federal candidates in the past two years have donated to Democrats, according to an analysis by The College Fix.
Faculty members at the University of Wisconsin's 13 four-year colleges and 13 two-year colleges gave $944,318 to Democratic federal candidates during the current election cycle, while Republican candidates only collected $20,147, according to Federal Elections Commission data collected from employees who named their employer. The data include lecturers, faculty, professors, administrators, librarians and other employees.
Of those contributions, Democratic presidential nominee Joe Biden collected $205,407, while Republican Donald Trump raised only $7,506, or just over three percent of the total given to the remaining major presidential candidates.
In 2016, Trump won Wisconsin by a total of 22,748 votes, or less than one percentage point. A Real Clear Politics average of polls currently shows Trump trailing Biden in Wisconsin by slightly more than six percentage points.
The 2020 numbers suggest a shift toward Democrats in a system that was already heavily liberal. In 2016, Democrats earned 95.6 percent of the faculty contributions to federal candidates. Four years ago, Democratic presidential candidate Hillary Clinton raised 97.6 percent of the money given to the two major presidential candidates.
Clinton raised a total of $167,325 from University of Wisconsin faculty, short of the $205,407 Biden has already raised.
Faculty at Wisconsin's largest private college, Marquette University, were split almost evenly between donations to Trump and Biden. To date, Biden has raised $6,737 from Marquette faculty, while workers at the Jesuit Catholic school have given Trump $6,564.
However, when all federal candidates are included, Marquette faculty leans strongly towards Democrats. Of contributions to all candidates, Democrats garner over 75 percent.
In previous analyses, The Fix has found that 92 percent of faculty donations in Ohio, 96 percent of faculty donations in Pennsylvania, 94 percent of faculty donations in Michigan, and 89 percent of faculty donations in Florida went to Democrats.
A primary reason the percentage of donations given to Democratic candidates is higher than the Trump vs. Biden head-to-head numbers is because of the money donated to Democratic presidential candidates who are no longer in the race.
For instance, within the UW System, Trump is still being outraised by Sen. Bernie Sanders, Sen. Elizabeth Warren, former South Bend Mayor Pete Buttigieg, Sen. Amy Klobuchar, Sen. Cory Booker, and Andrew Yang.
The FEC numbers reviewed by The Fix were updated on September 21, 2020. The 2020 election cycle began on January 1, 2019.
MORE: Democrats garner 96 percent of Pennsylvania college faculty political contributions
IMAGE: Box Lab / Shutterstock
Like The College Fix on Facebook / Follow us on Twitter