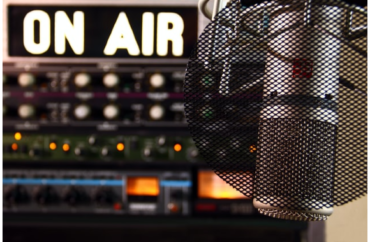 College Fix reporter Christian Schneider took to the radio this week to discuss his story about Timothy Boudreau, the former Central Michigan professor who was pushed into retirement after quoting a court case that used the actual "n-word" in the judge's written opinion.
In June last year, Boudreau was teaching the court case to his journalism class, when he uttered the "n-word" as quoted in the decision. Earlier, the professor had warned students he would be using the word for accuracy and clarity. To one student, though, that warning appeared to be an invitation to begin recording a video of Boudreau.
Soon, the video went viral, with a former student ripping Boudreau on Instagram. After initially getting an offer from the school to apologize, Boudreau was then suspended by the school. Eventually, they negotiated a settlement by which Boudreau would retire but be paid his full salary until the end of this month.
From the College Fix story:
During his classroom lecture 17 years later, Boudreau used the episode to teach his students that even ugly speech is constitutionally protected. In referencing the case, he used the n-word.

"I quoted the exact language from cases because it's accurate and complete, which is essential in a journalism course," Boudreau told The College Fix via email. "I quoted the basketball coach's words accurately. He used the complete word, not the euphemism…"

"I know that such language upsets some students, so I always warned my students that we would occasionally use words that might offend them," said Boudreau. "Call it a trigger warning or just common courtesy, but I routinely alerted them to that possibility."
A report by the school accused Boudreau of using the word for "titillation," for "personal amusement," and for "personal indulgence of a whim, a thrill, a frolic."
Listen to Schneider's discussion with Steve Gruber Show guest host Scot Bertram here.
MORE: Public university fires journalism professor for accurately quoting its own loss in court
IMAGE: Fringer Cat/Unsplash
Like The College Fix on Facebook / Follow us on Twitter