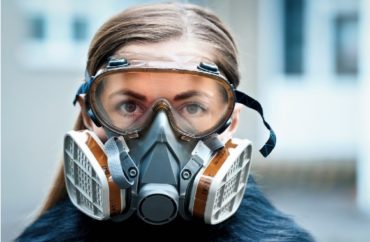 Ivy League students continue to push back against COVID restrictions on both unvaccinated and vaccinated individuals.
Matthew Samilow wrote recently in The Cornell Daily Sun that students were patient and compliant with COVID restrictions in the past several years, but it's time to return to normal. This is not the same view as the administration, Samilow said, in an opinion piece titled "Cornell's Virus Restrictions Defy Reason."
He wrote:
Instead of recognizing that a population of almost entirely vaccinated 18-22 year-olds is capable of returning to normal life with a minimal level of risk, it has decided to double down on unnecessary public health measures that will do little to protect students and faculty but will do tremendous harm to students' ability to enjoy this academic year.
Despite the high campus vaccination rate, the New York Ivy League still has put in place a series of unreasonable rules.
Samilow said:
Provost Michael Kotlikoff announced last Thursday that all students, regardless of vaccination status, must wear masks indoors and undergo regular surveillance testing. (Incredibly, he also announced that the tiny fraction of those still unvaccinated must continue to wear masks outdoors.) While it is perhaps understandable that the University would continue surveillance testing to understand the virus's prevalence on campus, the indoor mask mandate is a burdensome restriction for which the costs heavily outweigh any benefits.
"The administration's decision making is premised on the idea that preventing cases is the paramount objective," Samilow said. "Obviously, preventing cases is good, but in a fully vaccinated population, it no longer makes sense to try to prevent cases at the expense of normal life. For vaccinated Cornell students, COVID-19 is an endemic virus that is no more likely to kill them than influenza. SARS-CoV-2 will continue to evolve and eradicating it is currently an unrealistic goal."
"The vaccine mandate is a justified and prudent health measure," Samilow said, "but the University is now infringing upon students' ability to make their own healthcare decisions without offering any of the benefits that infringement was supposed to afford."
IMAGE: LuboIvanko/Shutterstock.com
Like The College Fix on Facebook / Follow us on Twitter