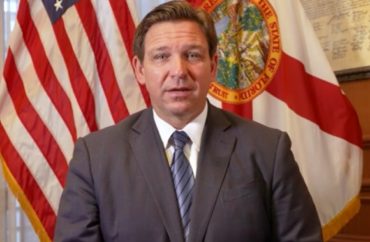 Governor Ron DeSantis and new University of Florida president Ben Sasse have an opportunity to "drain the University of Florida DEI swamp," according to a Boise State University professor and fellow at the Claremont Institute.
Professor Scott Yenor, a political scientist, laid out his ideas for how Sasse can make UF a model for attacking "diversity, equity and inclusion," a catchall term that refers to the woke agenda. Governor DeSantis can also sign laws that facilitate some of the dismantling, Yenor wrote.
"Twelve of UF's 16 colleges have at least one dean-level DEI officer. UF's colleges—especially its Levin College of Law and its School of Education—are imbued with race-conscious curricula, as is its 'Quest' program for undergraduate general education," Yenor wrote on Monday in Newsweek.
He wrote further:
UF President Sasse must first establish moral leadership on campus. This requires working on two tracks: dismantling the DEI regime and building a new regime in its place. Dismantling is necessary because DEI cannot peacefully coexist with legitimate education visions. Building means making UF the best public science and engineering university in the country, with a curriculum that instills an informed patriotism. Much talent could be picked up among the disgruntled and disappointed scientists from around the country, in order to foster an environment of scientific freedom and genuine achievement.
Yenor argued that Sasse should "abolish" the university's chief diversity officer as one of seven actions to "dismantle" the DEI "regime."
The University of Florida should also eliminate the Campus Diversity Liaisons program which includes an "assistant dean for student advocacy and inclusion in the College of Dentistry," among other roles.
A new "core values" list should be drawn up which "[emphasizes] disciplinary competence, genuine equal justice for all, the spirit of inquiry, scientific innovation, and America's broader intellectual heritage."
The professor listed other steps that can be taken to ensure Florida leads on the issue of dismantling the DEI agenda.
"Woke will not merely go to die; it must be killed and replaced," Yenor wrote, playing off DeSantis' phrase that Florida is where "woke goes to die."
MORE: 'Repressive tolerance' is getting worse, law professor says
IMAGE: Governor Ron DeSantis' office
Like The College Fix on Facebook / Follow us on Twitter