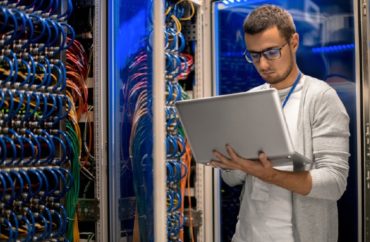 Employers should not focus just on an applicant's college degrees but instead consider their prior work experience and skills, a former Department of Education official wrote recently.
Bruno Manno, a former U.S. assistant secretary of education for policy and planning, said employers should look at both "degree-based" and "skills-based hiring" while avoiding "degree fixation."
He gave the example of a woman who had tech skills but could not get hired in that field due to her lacking a college degree. LaShana Lewis then started her own coding program to help people like her, without degrees, find jobs in the tech industry.
"She's an example of how employers are turning from evaluating a job seeker's degree credentials – degree-based hiring – to evaluating a job seeker's practical knowledge and experience – skill-based hiring," Manno wrote in an opinion piece for RealClearEducation.
He said that this singular focus on degrees "creates degree inflation, where people need degrees for jobs that didn't previously require them."
"For example, in 2015 only 16 percent of production supervisors had college degrees," he wrote. "Today, two-thirds (67 percent) of those job postings require degrees, though the skills needed haven't changed."
He said there is progress in stepping back from a focus on college degrees.
He wrote:
There's good news: communities are creating programs to meet the challenges of skill-based hiring. These career-pathways programs include apprenticeships, internships, and career and technical education; dual enrollment in high school and postsecondary institutions; career academies; boot camps for getting specific knowledge or skills; and staffing, placement, and other support services for job seekers.
Lewis, the tech nonprofit founder, said employers are overlooking good candidates. "Employers' reliance on the college degree is leading them to overlook millions of people with the skills to get the job done."
IMAGE: Seventy Four/Shutterstock.com
Like The College Fix on Facebook / Follow us on Twitter