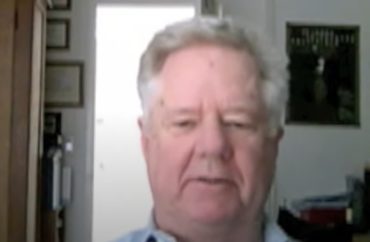 A professor emeritus recently said that President Joe Biden's free community college plan will make employment and hiring problems worse.
Professor Robert Weissberg, who taught political science at the University of Illinois at Urbana-Champaign, said that free community college will incentivize institutions to fill up seats but not to teach "soft skills."
A former retail business owner, the professor said "all employers have a pretty good idea of what [soft skills] entail," in a recent essay in Intellectual Takeout.
"While employees need not be rocket scientists, they must be able to pick things up quickly and figure out new situations," he said. "Stupidity cannot be fixed by mentoring, training, pay boosts, or any other intervention. Hiring a dummy is worse than hiring nobody."
The problem is that "vital soft skills" will not be taught in community college.
He explained:
There are no classes in good manners or dressing appropriately, let alone speaking clearly. In fact, the opposite may be true if the school tolerates indolence to keep government tuition money flowing. It is all too tempting to overlook erratic attendance or cheating if Washington's checks just depend on the body count. Under such conditions, students learn the very opposite of what makes for a desirable employee and so all this 'free' money actually subverts Biden's supposed goals.
Political correctness could interfere with colleges that do want to teach soft skills.
"Even if community colleges recognized the importance of imparting these traits and possessed the recipe for the secret sauce, this task would likely be rejected as 'cultural imperialism' or, to be blunt, imposing whiteness on people of color," the professor said.
IMAGE: National Association of Scholars/YouTube
Like The College Fix on Facebook / Follow us on Twitter