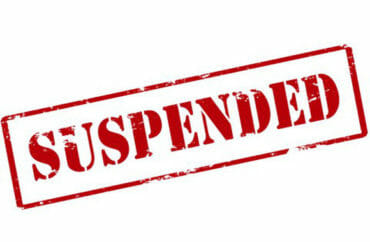 The acting secretary of homeland security, Kevin McAleenan, was supposed to give a speech at Georgetown University on Monday, but the event was shut down by protesters.
Event sponsors feebly asked pro-immigrant protesters to sit down and wait for the question-and-answer session several times, but they continued chanting and heckling, prompting McAleenan to leave.
Now a new column is slamming the school for its handling of the situation.
If administrators do not defend the right to freedom of speech, then "Georgetown is no longer a university at all. It is a hostage to censors," Washington Examiner commentary writer Tom Rogan says.
Those students who disrupted McAleenan's speech should be suspended, he argues, adding that it wouldn't be hard to identify the perpetrators as several of them have spoken to media outlets:
Because that environment will be history soon if Georgetown allows this to stand. As one of the nation's finest universities, respected for its legacy of high-quality education, it must hold true to its fundamental commitment to expose students to diverse and influential viewpoints. If a small section of protesters gets to determine what is and what is not acceptable speech, then Georgetown is no longer a university at all. It is a hostage to censors.

Censorship is, unfortunately, contagious. Once these little authoritarians realize they can exercise real power by shutting others up, they become bolder. And if faculty fear that protesters will respond to a particular speaker, they may even self-censor to avoid that outcome.
IMAGE: CarmenKarin / Shutterstock.com
Like The College Fix on Facebook / Follow us on Twitter