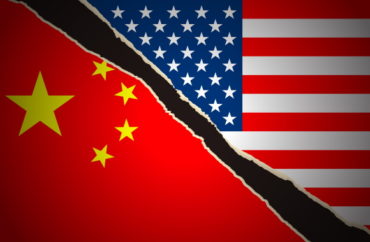 Harvard University has spent over a decade partnering with a front group for the Chinese Communist Party on research reports and studies, according to a new report by The National Pulse.
The report investigates the activities of the China-United States Exchange Foundation, with which Harvard has worked cooperatively with for years.
According to the National Pulse:
CUSEF's Founding Chairman doubles as the leader of the "highest-ranking entity overseeing" the Chinese Communist Party's United Work Front, which according to the U.S.-China Security and Economic Review Commission, seeks to "co-opt and neutralize sources of potential opposition to the policies and authority of its ruling Chinese Communist Party" and "influence overseas Chinese communities, foreign governments, and other actors to take actions or adopt positions supportive of Beijing's preferred policies."
It has set out to "effectively disseminate positive messages to the media, key influencers and opinion leaders, and the general public" regarding the Chinese Communist Party, according to Foreign Agent Registration Act filings with the Department of Justice.
This partnership included Harvard Kennedy School students taking trips to China to meet with Chinese Communist Party officials, state-run think tanks, schools, and influence groups. The team of 18 students also toured Huawei facilities.
The CUSEF website includes testimonials from American students discussing their positive experiences from the trip:
"A member of a 2016 Harvard-CUSEF trip wrote a reflection entitled 'The Foreign Media Doesn't Do Justice To China,' which was published on the organization's site. The student noted that the trip reversed the 'negative connotations in me about China's aggressions in the region, China's oppression, China's pollution…'"
"'What I found was astonishing and rather positive,' they noted before adding that communism was 'the only possible system to lift the country from massive poverty to incredible growth."
Read the full National Pulse report here.
MORE: CCP targeted Chinese students in U.S., threatened their families in China in exchange for information
IMAGE R. Rice/Shutterstock
Like The College Fix on Facebook / Follow us on Twitter