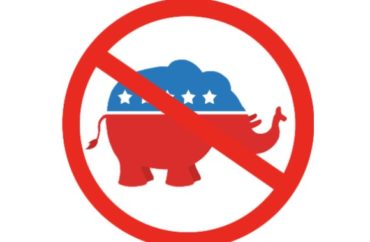 While free speech groups argue that Nikole Hannah-Jones has been unfairly denied a tenure position at the University of North Carolina over her work on the "1619 Project," there is a separate academic freedom issue affecting conservatives.
Peter Wood of the National Association of Scholars recently wrote in RealClearEducation about two instances of the Southern Association of Colleges and Schools Commission on Colleges appearing to intervene to stop two Republicans from applying for high-ranking educational positions.
In one case, the accrediting institution opposed former Secretary of Agriculture and Georgia Governor Sonny Perdue's potential application to lead the University of Georgia system.
The accrediting body's president Belle Wheelan also actively intervened to stop Richard Corcoran from applying to be the new president of Florida State University. Corcoran is currently on the state's Board of Governors due to his role as state education commissioner. He is an ally of Republican Governor Ron DeSantis.
Wood explained:
Corcoran and Perdue are known political actors, as are a great many other leaders in higher education. Appointments at the highest levels of college and university administration inevitably warrant political considerations, and those considerations are entirely appropriate. Their existence, however, does not nullify a candidate's other qualifications.
He said NAS is concerned about "the weaponization of an accrediting agency to dispose of candidates who are politically disfavored."
He asked the accrediting agency to make a statement in support of "political neutrality" and "affirm that they will never – or never again – interfere with a properly conducted search for higher education administrators."
IMAGE: HitToon/Shutterstock
Like The College Fix on Facebook / Follow us on Twitter