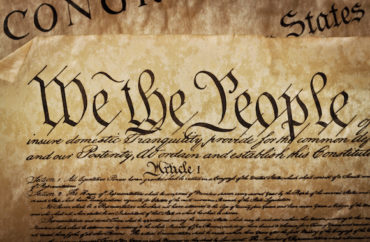 The James G. Martin Center for Academic Renewal released a report recently that provides the guiding principles and model policies universities and legislators should use to protect campus freedom of association.
The academic think tank argued that freedom of association promotes unity and cohesion in a pluralistic society.
Its report, "Ensuring Freedom of Association on Campus," explained:
Freedom of association is a fundamental right guaranteed by the first amendment. This encompasses the right of individuals to voluntarily join and leave groups, as well as the right of individuals to form groups to pursue common interests.

This right makes it possible for people with diverse opinions to live peacefully in pluralistic communities and to come together with others who share their values, practices, culture, and beliefs. It protects students' rights to hold beliefs that may diverge from the school or the majority of students. It also means that people are free to associate and organize with others for a common cause. Protecting freedom of association on campuses ensures that students and student organizations can thrive.
The think tank said that "it is very common" to discover tension between a public university's "nondiscrimination or diversity policies" and the First Amendment guarantees of freedom of speech, religion and association.
Its experts recommend a series of policy reforms. It said universities should "[m]aintain viewpoint neutrality in university funding and recognition decisions for student activities and organizations."
MORE: GWU tells 'Girls Who Code' it cannot discriminate based on sex
University officials should also approve "all student organizations unless their purpose is to engage in or incite criminal activities" or "activities that threaten the physical safety of others." In other words, the presumption should be that a group is approved unless there's a clear reason why it should not be approved.
It also encouraged administrators to create a clear process for appealing "recognition and funding decisions" and encouraged them to "[p]rovide written explanations" when the groups are not approved or fail to obtain funding.
The report urged policymakers to prohibit viewpoint discrimination and ensure campus groups have the freedom to "require that leaders or members of the organization affirm and adhere to the organization's sincerely held beliefs," and "comply with the organization's standards of conduct."
For anyone in a position of power, the report has made it easy by providing several model policies to implement. It recommends the Foundation for Individual Rights in Education's student fees model policy, among others.
IMAGE: J. Helgason/Shutterstock.com
Like The College Fix on Facebook / Follow us on Twitter