Rep. Virginia Foxx lost her chairmanship of the House Education and the Workforce Committee when Democrats took over the chamber Thursday, and she left with a parting shot at the college-industrial complex.
In a Wall Street Journal op-ed, the North Carolina Republican and former college president (below) writes that the language we use to distinguish forms of education from each other reflects class prejudice.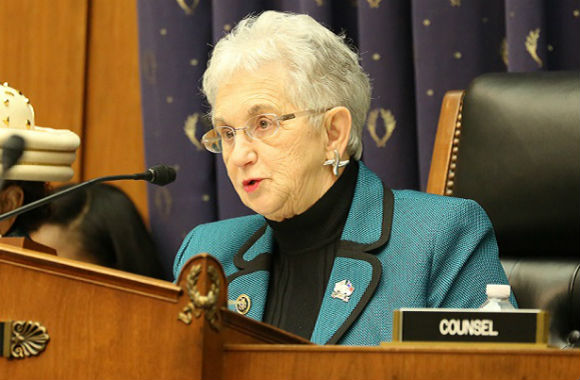 If academics really care about making language more "inclusive," they need to stop stigmatizing non-four-year-college education as "vocational" and "technical," Foxx writes, citing a professor who once told her class that "training" was for animals:
If you went to school to learn a trade, you must be lesser, because someone long ago decided that college should be called "higher" education. Considering the state of colleges and universities today, the word "higher" may be the most misleading of them all.

The way we speak about education is inherently classist. When a student of lesser means attends a traditional four-year school, we say she "overcame her circumstances." When a student from a wealthy background chooses a trade school we say he didn't "live up to expectations." We are all but telling people that the trade jobs this country needs are dirty, and that skills-based education is for people without means or, much worse, without potential.
If we really want all Americans to succeed in the fields suited to them, we must "think about the words we use and why we use them," to avoid perpetuating the stigma around less fashionable forms of education, Foxx writes.
Like The College Fix on Facebook / Follow us on Twitter