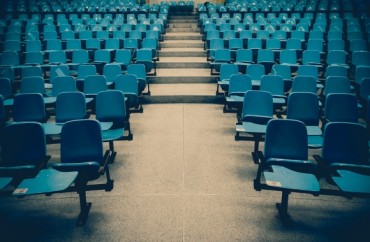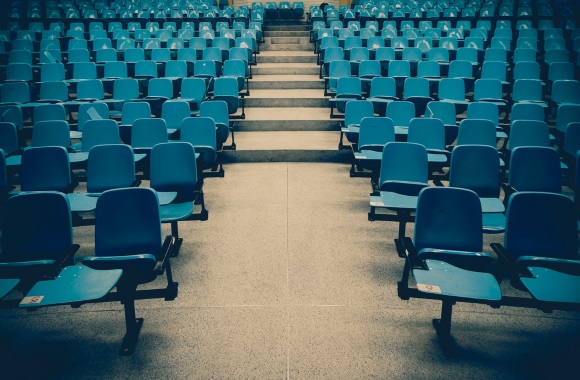 Former College Fix reporter Kate Hardiman has weighed in on how coronavirus has infected higher education — and what it means for the industry. Short answer? It will never fully recover and will need to adapt, Hardiman writes for the Washington Examiner.
The main problem is it's likely going to lose several cash cows, namely international student tuition, room and board income, and in some cases sports revenue:
U.S. higher education is extraordinarily dependent on international students, many of whom come from China, and almost all of whom pay full tuition. … Yet international students paying full tuition to attend U.S. universities subsidize those who pay less than full tuition. Without this dependable stream of income, will universities even be able to return to business as usual?
She also uses a New York Times op-ed by Brown University President Christina Paxton to point out other woes facing higher education:
Second, U.S. higher education depends as much on money brought in by room, board, fees, and, in some cases, sports teams than from student tuition. Paxton writes, "Most colleges and universities are tuition dependent. Remaining closed in the fall means losing as much as half of our revenue."

This is misleading, as most colleges and universities (Brown included, at the tune of $55,000 per year) continue to charge full tuition for online classes. What schools are actually losing money on is room, board, tuition, and, in some cases, canceled athletic events.

Without the return of students to campus in the fall, they know they will not be able to recoup the short-term costs of the refunds or the long-term costs of unused buildings. Yet, to say that the issue of remaining virtual is lost tuition is to ignore the fact that most of what students pay does not come back to them in the form of education.
In the end, the gig is exposed, Hardiman writes:
What higher education really fears is the exposure of how it has operated for the past 20 years. Administrators have depended on international students to subsidize the sky-high cost of attendance for American students, built campuses akin to luxury resorts, raised tuition and fees to avoid meaningful budgetary evaluation, and only increased the size of their own bureaucracy and salaries.
Read the full piece in the Washington Examiner.
MORE: Universities nationwide announce pay cuts, hiring freezes, budget reductions
IMAGE: Shutterstock
Like The College Fix on Facebook / Follow us on Twitter