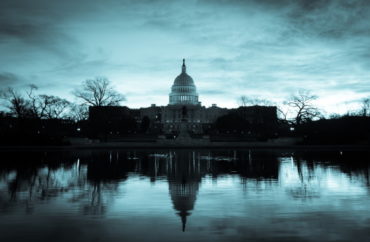 As Congress debates proposals to "cancel" student debt, Sen. Ben Sasse (R-Neb.) has penned a column in The Atlantic that seeks to fix higher education in ways unrelated to loans.
Sasse, a former university president, argues debt cancelation is both bad policy and bad politics, and doesn't come close to rectifying the problems higher education faces:
A mega-bailout in the form of student-debt forgiveness would prop up and excuse the broken parts of this system—missing the opportunity to go bigger and help college-age Americans from every class and community learn skills, enhance persistence, find work, and embrace the dynamic opportunities of the coming quarter century. Massive forgiveness of student debt would most help upper-class Americans who are going to be just fine without a bailout. It's a regressive mistake.

…

A student-debt bailout rewards wealthy kids at the expense of middle-class families, but even more destructively, it perpetuates the lie that our current pedagogical arrangements are sufficient. We should instead admit our underperformance and find ways to introduce alternative approaches—overhauling everything from the credit-hour system to the accrediting cartels; developing new financial models that reconsider the standardization of prices and four-year degrees; experimenting with payment as a portion of future earnings rather than forcing students to take on debt on the first day of registration. To help those Americans who most need a hand, we need to tie public expenditures more tightly to student outcomes. Now is the time to build.
Sasse says too many policy proposals in Congress are influenced by the ideals of places like Harvard and Yale, even though 99 percent of students in college attend schools outside the prestigious Ivy League:
Thirty-one million people in this country are between the ages of 18 and 24. Thirteen million of them are current undergraduates; almost three-quarters of those are enrolled in four-year-degree programs. By contrast, 63,000 kids are enrolled in Ivy League undergraduate programs—that's 0.2 percent of the 18-to-24-year-old population. Even if we add in all the undergraduates at the two dozen other Ivy-like institutions, we are still below 1 percent of the age cohort—yet this tiny subset of the population dominates the imagination of administrators, journalists, and lawmakers. Here's the thing: Like the doctors and lawyers who pay off their debts, these kids are going to be just fine after graduation, tapping the networks of contacts they've acquired. Reform should be aimed at improving the experience of non-Ivy students, whether they're enrolled in traditional four-year programs or not.
Sasse offers a number of prescriptions to fix higher education that offer "more flexibility, more schools, more pricing models, more degrees," and "more openness to innovation."
Among his suggested improvements are: "ending the tyranny of four-year degrees," "ditching the credit hour," "rethinking metrics for teaching and learning," and "encouraging corporate-led certification programs."
He also suggests reforming the way government influences institutes of higher learning, specifically making universities more responsible for their students' achievement and encouraging them to price degrees differently based on the student's potential income after graduation:
It's worth considering better mechanisms for future income-sharing arrangements between students and universities. Right now, schools don't gain much when students succeed, and they remain too insulated when debt-loaded students fail. At most universities, your personal success matters to altruistic professors and mentors, but it doesn't matter much to the billing department or the bottom line—schools just need the tuition money to flow. Students and their colleges should have a shared, long-term interest in students' success.

…

Presently, different majors at the same school are priced the same, even though some place embarrassingly few demands on students. Different majors generate widely divergent labor-market outcomes, and so provide varied returns on students' investment of money and time. Students should have access to more of this information at the front end. Like the rest of the proposals here, there are unintended consequences to be avoided, but it's a debate worth having. Different products and services have different cost structures, and some loans are riskier than others. We should reflect that basic reality by making prices transparent and segmenting different fields of study.
The full article can be read at The Atlantic.
MORE: 'Reprehensible,' 'despicable': Ben Sasse criticized for blaming China for pandemic in graduation speech
IMAGE: Orhan_Cam / Shutterstock
Like The College Fix on Facebook / Follow us on Twitter