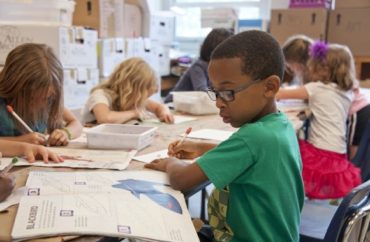 While Illinois teachers unions fought to keep many public schools closed, notably in Chicago, many private schools reopened for in-person learning, often adopting a hybrid model.
Now, the teachers unions want to give the state authority to mandate one set of health standards that all schools, public and private, must follow.
HB 2789 would give the Illinois Department of Public Health the authority to set standards for cleaning, isolation, masking and other risk mitigation measures.
But the public health department doesn't even want the authority. "Witness slips show the agency testified against both the initial and final versions of H.B. 2789," Jayme Metzgar wrote at The Federalist.
"The regulations the Illinois Department of Public Health would establish for schools are yet to be seen, but we know they would be required to cover these areas, and that local superintendents would have no say about whether to comply," Metzgar said.
Private schools have a profit incentive to operate and respond to the needs of parents and students. That's one reason that private schools have not remained closed to in-person learning to the degree that public schools have.
"Unlike a public school, our parents choose to send their students here," Metzgar quotes a Christian school superintendent as saying. "They wouldn't send their children here if it were unsafe," Jeremiah Auble told News Channel 20.
"If the Illinois teachers unions get their way, expect more young learners to be turned away from an in-person education," Metzgar said.
IMAGE: CDC/Unsplash
Like The College Fix on Facebook / Follow us on Twitter