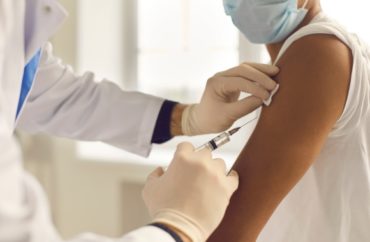 All seven Ivy League schools continue to mandate COVID vaccinations, and five still require boosters, Just the News reported.
The policies are currently maintained even after the Centers for Disease Control recently announced that "infection-induced immunity" provides strong protections from the virus, reversing its earlier insistence that all Americans get vaccinated despite previous infection.
None of the Ivy League schools responded to Just the News queries "on how they were responding to the revised federal guidance and a new Icelandic study that raises questions about how meaningfully vaccination protects college-age students, a low-risk group for COVID at elevated risk for post-vaccination heart problems."
Meanwhile, there is growing pressure on universities to consider vaccine injuries, Just the News reported:
Former Brown University epidemiologist Andrew Bostom told Just the News that Rhode Island state Rep. Patricia Morgan had joined his cause to pressure the university to acknowledge the March 2021 student vaccine injury he recently discovered and end its mandate.
Read the full article here.
MORE: Canadian professor suspended for asking questions about child COVID vaccines
IMAGE: Studio Romantic / Shutterstock
Like The College Fix on Facebook / Follow us on Twitter