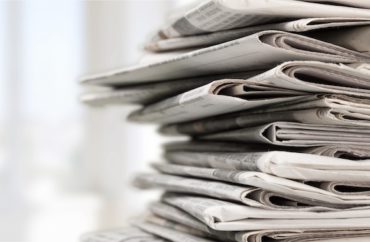 A professor has sounded the alarm on trends in journalism schools — arguing that they tend to prioritize activism over reporting and fall short of educating future reporters on "how to think, report, and write clearly."
Maria Servold, assistant director of the Dow Journalism Program at Hillsdale College, also notes examples of how some journalism school administrators have caved to racial justice demands rather than stand for truth in her Dec. 8 column for the Martin Center for Academic Renewal.
"[W]e must remember the goal of journalism is to spread truth and help the republic, without fame or self-aggrandizement," Servold wrote.
She cited three recent examples of journalism schools falling short, including the case of ASU's Walter Cronkite School of Journalism and Mass Communication revoking a job offer to incoming Dean Sonya Forte Duhé in 2020 after she tweeted in support of "the family of George Floyd" as well as "good police officers."
Servold also noted the case of Central Michigan University's journalism Professor Timothy Boudreau, who was forced out of a job after he quoted a Supreme Court decision that included an ethnic slur to a class in 2020.
Finally, she pointed to the case of controversial journalism Professor Nikole Hannah-Jones, who "won a Pulitzer Prize (ironically) for an endeavor with the New York Times called the 1619 Project, which emphasizes slavery in the foundation of the United States."
Hannah-Jones was offered a journalism position at University of North Carolina earlier this year, but took a job Howard University instead.
"It's hard to see how journalism students at UNC would have gained a fair understanding of the United States and its freedoms from someone whose work undermines the country's freedom-based founding," Servold wrote.
Servold frequently cited newspaper magnate Joseph Pulitzer's 1904 essay on how to properly educate future reporters, including his points that:
A journalist is the lookout on the bridge of the ship of state. He notes the passing sail, the little things of interest that dot the horizon in fine weather…He is not thinking of his wages, or of the profits of his owners. He is there to watch over the safety and the welfare of the people who trust him. …

Above knowledge, above news, above intelligence, the heart and soul of a paper lie in its moral sense, in its courage, its integrity, its humanity, its sympathy for the oppressed, its independence, its devotion to the public welfare, its anxiety to render public service.
Read Servold's full column at the Martin Center for Academic Renewal website.
MORE: Journalism professor Nikole Hannah-Jones spreads Rittenhouse trial falsehoods
IMAGE: Billions / Shutterstock
Like The College Fix on Facebook / Follow us on Twitter