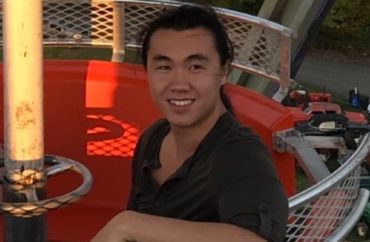 Yale Law student Trent Colbert recently explained why he has no plans to apologize for a humorous email he sent encouraging people to attend a recruitment event hosted by the Native American Law Students Association and the Federalist Society.
Some students took offense at his use of the word "trap house." (Read more here.)
The Ivy League wrote Colbert a sample email he could send to the Black Law Students Association, which viewed the word "trap house" as offensive because it said the term expressed "inherently anti-Black sentiment."
"I told them I did not want to send out a generic statement and would rather have individual conversations with anybody offended," Colbert (above) wrote at Persuasion.
He explained further:
I should clarify that I am not by nature someone who is against saying sorry. I have no problem apologizing for an action, even if I didn't intend harm. But not every instance where an apology is demanded is one where it is actually warranted.
Colbert gave the example of how he could get offended at an innocuous term.
"After all, a fellow student wrote in our class forum that my failure to apologize was 'corny.' If I had interpreted the usage of 'corny' to be a sly reference to my indigenous background (corn is a Native American crop with immense cultural significance in indigenous communities), should that student be forced to apologize to me?" Colbert asked rhetorically.
"I believe most people, including that student, would say no," the law student said. "An action does not warrant a forced apology just because an individual or a group demands it."
"Instead, an apology should be a sincere expression of remorse and admission of fault," Colbert said.
He said some apologies can appear "performative."
Colbert wrote:
I don't believe that the now-common ritual of compelled apology, complete with promises to "grow" and "do better" (their words, but ones I'm sure you've seen many times before) helps anyone, or is even intended to. If we continue to indulge this culture of performative denunciation, the very idea of an apology will lose its meaning.
IMAGE: David Lat/Substack
Like The College Fix on Facebook / Follow us on Twitter