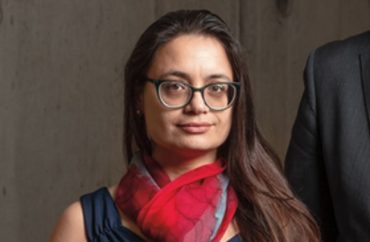 'The push to silence and exclude alternative Muslim views at Hamline is driven by the office of inclusive excellence'
A Minnesota university's firing of a professor for showing images of Muhammad during an art history class shows disrespect for academic standards and the history profession, argues Amna Khalid, an associate professor of history at Carleton College, in an op-ed for The Chronicle of Higher Education.
The decision is also offensive to the stance of many Muslims, including herself, she wrote in her December 29 piece.
Hamline University reportedly declined to renew the contract of an art history professor because the scholar, who has not been named, showed two ancient art images depicting the Prophet Muhammad during an optional online class segment, The College Fix reported December 28.
"In choosing to label this image of Muhammad as Islamophobic, in endorsing the view that figurative representations of the Prophet are prohibited in Islam, Hamline has privileged a most extreme and conservative Muslim point of view," Khalid wrote, pointing out many Muslim artists have made and enjoyed depictions of Muhammad since the 14th century.
A student in the Hamline class had complained the depictions of Muhammad made her feel that she "[did] not belong" as a Muslim and as a black woman, Khalid wrote, adding the "complaint set in motion the DEI bureaucracy," and the professor was dismissed.
This episode "offends" Khalid on three levels, she wrote: as a professor and academic, as a historian, and, "most of all," as a Muslim:
I am appalled by the senior administration's decision to dismiss the instructor and pander to the students who claim to have been "harmed." This kind of "inclusive excellence" permits DEI administrators to ride roughshod over faculty knowledge…

It is the ultimate betrayal of the promise of education when institutions of higher learning begin endorsing ignorance. In the end, it is the students who pay the highest price for such limits on academic freedom….

As a historian, I am shocked that Hamline's administration cannot appreciate that the image is a primary source and that a class on art history, by definition, necessitates engaging with primary sources; this is the heart of the historian's craft.

… The push to silence and exclude alternative Muslim views at Hamline is driven by the office of inclusive excellence.
Read the full column at The Chronicle of Higher Education.
MORE: University removes art history professor for showing class two ancient Prophet Muhammad depictions
IMAGE: Twitter/@AmnaUncensored
Like The College Fix on Facebook / Follow us on Twitter