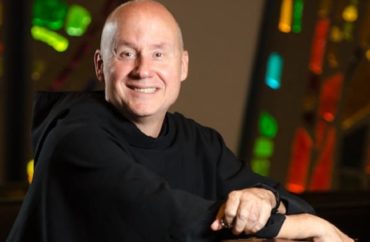 A Catholic university president defended women's sports in a recent opinion piece in USA TODAY.
"Biology 101 tells us men's bodies and women's bodies are different. Because they are, Title IX legislation has elevated women's sports in schools over the past 50 years," Franciscan University of Steubenville President Dave Pivonka (pictured) wrote on Thursday.
"Because their bodies are different, we have the NBA and WNBA, the PGA and LPGA, ATP and WTA," Pivonka, a Catholic priest, wrote in his opinion essay. "These divisions give women the opportunity to measure their hard work and success against other women on an even playing field."
His opinion piece discussed the recent dominance of Lia Thomas, born William, who previously competed as a male before switching to female competition.
"The body matters. That's why, as a university president, I am concerned for my female athletes," Pivonka wrote. "They will work hard, be diligent in their training, and on race day lose to transgender athletes."
"Tragically, it becomes another example of how the system is rigged against women because they were born women," the university president wrote. "Our female athletes deserve better."
IMAGE: Franciscan University
Like The College Fix on Facebook / Follow us on Twitter