Each summer, The Charlemagne Institute hosts a group of elite college students and recent graduates for an intensive intellectual and professional training program. Hosted at the Institute's Minneapolis office, this program prepares young minds for lives of service in the long-march through the institutions.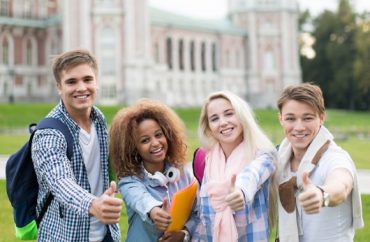 The 10-week internship begins with a 5-day "intellectual boot camp" followed by weekly seminars with thought-leaders from around the country, discussing topics like virtue, the history of conservatism, the roots of the Western intellectual tradition, and Christianity's role in shaping the West.
Seminars will include lectures on Greece, Rome, and Christianity in the Roman Empire; King Charlemagne, the Carolingian Renaissance, and the Crusades; the Renaissance and Reformation; the French Revolution and the American founding; the history of Conservatism focusing on three critical thinkers: Friedrich Hayek, James Burnham, and Russell Kirk; and explorations of Marxism, secularism, and other philosophies influencing American culture.
In addition to powerful, intellectual formation, the Alcuin Internship provides professional mentorship in writing for a national audience, business etiquette, networking, and growth opportunities in support of a nonprofit engaged in the "Battle of Ideas."
Interns will witness and experience the heritage of the West through organized tours of the Minneapolis Institute of Art, the Cathedral of St. Paul, and the James J. Hill House.
The 2019 Alcuin Internship is a paid, full-time program from June 3 to August 9. Participants must be able to work regular business hours at the Charlemagne headquarters in Bloomington, MN. Assistance in setting up temporary housing is available for non-Minnesota residents.
The call for applications closes March 15. Click here for more information.
Like The College Fix on Facebook / Follow us on Twitter