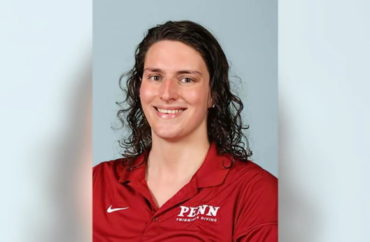 Parents of swimmers at the University of Pennsylvania want answers from the NCAA on how it plans to address the issue of male students identifying as, and competing against, female athletes.
The letter is sparked by the recent dominance of Penn swimmer Lia Thomas, who for several years competed against male swimmers before switching to female competition.
"At stake here is the integrity of women's sports," the letter said, according to the Daily Mail. The British publication obtained a copy of the letter.
"The precedent being set – one in which women do not have a protected and equitable space to compete – is a direct threat to female athletes in every sport," the parents wrote on December 5. "What are the boundaries? How is this in line with the NCAA's commitment to providing a fair environment for student-athletes?"
The parents of the 10 swimmers said:
As the governing body, it is unfair and irresponsible to leave the onus on Lia, Lia's teammates, Lia's coaches, UPenn athletics and the Ivy League. And it is unfair and irresponsible to Lia to allow the media to dictate the narrative without the participation of the NCAA.
"It's not fair to the women on the team and it's not fair to Lia as well. She went through transition, and I admire her bravery," one parent told the Daily Mail. "But the records she sets now are not valued records, female records."
The NCAA recognizes a male as a female for the purpose of competition after a year of testosterone suppression.
A trans female (MTF) student-athlete being treated with testosterone suppression medication for Gender Identity Disorder or gender dysphoria and/or Transsexualism, for the purposes of NCAA competition may continue to compete on a men's team but may not compete on a women's team without changing it to a mixed team status until completing one calendar year of testosterone suppression treatment.
IMAGE: University of Pennsylvania/Penn Athletics
Like The College Fix on Facebook / Follow us on Twitter