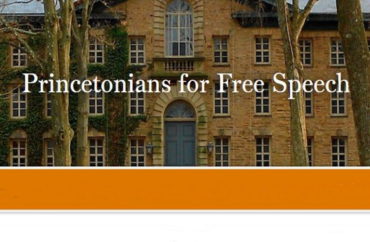 A group of more than 60 undergraduate students at Princeton University has called out a dean's statement critical of the Kyle Rittenhouse verdict as a violation of administrators' obligation to remain officially neutral on controversial issues.
The students addressed an open letter to university President Christopher Eisgruber in response to a Nov. 20 email by Amaney Jamal, dean of the Princeton School for Public and International Affairs (pictured).
Jamal had used the school's email server to send a message to all students in which she called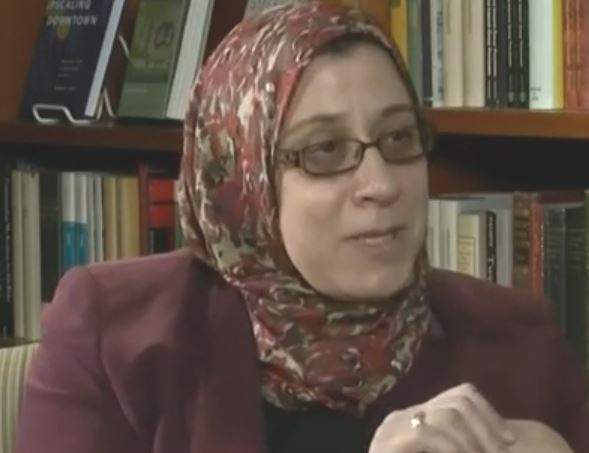 Rittenhouse a "vigilante," stated the not innocent finding sets "a dangerous precedent," and asserted that "there are racial inequities in nearly every strand of the American fabric."
The students' Nov. 24 letter is signed by members of the Princeton Open Campus Coalition and published on the Princetonians for Free Speech website.
They write that Jamal's use of her administrative position to advance her views on the case "exerts pressure" on dissenting students to conform. Jamal's official statement, they argued, suppresses honest debate and truth-seeking regarding the case.
The writers clarify that they do not object to Jamal's views and uphold her right to advance them as an academic and a citizen. However, they argued:
What motivates our letter is a concern about the implications of a University administrator, speaking in her official capacity, promulgating to an entire community of students her moral evaluation of the outcome of a highly publicized and controversial trial. Her doing so in effect places [the School for Public and International Affairs]'s institutional support behind a particular position on a matter which, as it engages the interests of so many, should invite a vigorous and respectful conversation amongst students and faculty alike. …

Dean Jamal's statement therefore primes many students and faculty to disregard oppositional views as mere defenses of racism and to stigmatize dissenters as morally suspect. Her posturing exerts pressure on students and faculty to mold their thinking and conversations in conformity with what the institution's leaders promulgate as moral truth.
"The most fundamental calling of the university administrator," the letter stated, "is to facilitate an environment where truth-seeking can be fully realized."
"When institutional leaders step beyond their facilitatory responsibilities by violating the basic institutional neutrality required of a university, the truth-seeking apparatus suffers a dangerous blow."
Two co-signers of the letter, students Abigail Anthony and Myles McKnight, wrote in National Review in mid-December about its rationale:
To students who frequently dissent from campus orthodoxy, statements like Jamal's are as frustrating and alienating as they are inappropriate. All university officials — especially those at Princeton — have a duty to facilitate an environment conducive to the full realization of the institution's truth-seeking mission. Reasonable neutrality provides a starting point for the fulfillment of that responsibility.
Read the full letter here, and The College Fix's report on Jamal's letter here, and the National Review piece here.
IMAGE: Princetonians for Free Speech
Like The College Fix on Facebook / Follow us on Twitter