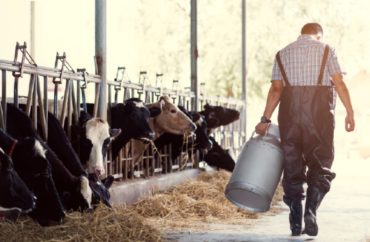 A farmer and small business owner said that a student loan bailout would make people like his grandson "a chump."
Blake Hurst's grandson "has raised pigs since he was 9," "spent a lot of time scooping hog manure and thawing out frozen porcine drinking fountains" and shoveled snow in the early mornings with his sister to save up money for college. He will work this summer moving boxes of fireworks, too, according to his grandfather.
Aaron, the grandson, is also fortunate his parents sacrificed and saved for years so he could attend Iowa State University to follow his grandfather and learn about agriculture.
But Hurst, writing in the Wall Street Journal, argued that hard work which "develop[s] responsible and productive citizens" could go away if the federal government bails out student loan borrowers.
"For Aaron and students like him, the game would change," Hurst, who farms soybeans and corn, wrote in his essay. "For some, work is its own reward. But if students expect their debt to be forgiven, it makes little sense to take an after-school job or enter the working world until after they earn their degree."
"Aaron's job at the fireworks stand will end on July 4, but his construction job will last until he enters college in the fall," Hurst wrote. "He will continue to show up for work, lifting heavy boxes until July 4 and laying insulation in an attic during the hot Missouri summer."
"But if the administration goes ahead with its plans, a large part of the work Aaron has done will have been for naught," the small business owner wrote. "The funds from forgiven loans could have replaced the money he earned through hard work. At 18, he may not comprehend the value of work, but he'll certainly get that he's been played for a fool."
IMAGE: Torwais Studio/Shutterstock
Like The College Fix on Facebook / Follow us on Twitter