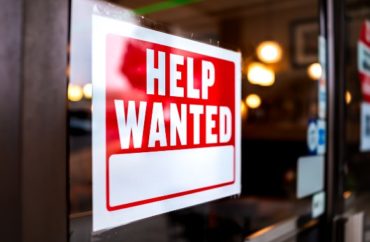 Students whose university classes shifted online during the pandemic are impairing productivity due to a lack of abilities or competence, employers say.
"Employers are spending more time and resources searching for candidates and often lowering expectations when they hire," The Wall Street Journal reported Wednesday. "Then they are spending millions to fix new employees' lack of basic skills."
Pass rates on national certifications, assessment and recruiting exams have decreased since 2020, with the most dramatic declines in measurements of "specialized knowledge," The Journal reported.
For example, "structural engineers failed to answer questions about the use of trusses in the construction of bridges and roadways," according to the paper.
Even more, managers have struggled to teach young people "basics" like looking people in the eye, taking initiative, and making change at a register, The Journal reported:
Cindy Neal, owner of Express Employment Professionals in Peoria, Ill., places about 1,500 people in jobs every year. Since the pandemic, she has seen sharp declines in the behavior of job applicants as well as their performance on employment exams.

The company has long offered courses for people to gain new skills such as QuickBooks. This spring they added new courses to help prospective workers with soft skills. Some of the chapters taught include taking initiative, personal productivity, cellphone etiquette, workplace hygiene, dressing appropriately for work and handling conflict with co-workers.

"This stuff used to be taught in schools," Neal said. …

Results on the 15-minute employment exam the company administers to clients when they walk in the door are also declining. …

The scores in math and spelling are the worst she's seen in 30 years, she said.
"I'm really concerned by the product that's coming out of the school system currently," Neal told The Journal. 
MORE: Universities host workshops teaching basic adult skills 
IMAGE: Andriy Blokhin/Shutterstock
Like The College Fix on Facebook / Follow us on Twitter