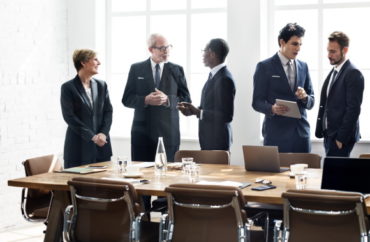 Legislative efforts to ban accrediting agencies' diversity, equity and inclusion policies and programming requirements in higher education don't go far enough, because the agencies will just use different monikers to shove the same requirements down administrators' and professors' throats if "DEI" is outlawed.
That according to a June 8 op-ed in Real Clear Education titled "Taking on the accreditation monster requires the right tool." It argues there's hardly a need for accrediting agencies anymore and their use in higher education should come to an end.
"However useful accreditation might originally have been, these days the Internet is awash with information about institutions of higher education, and any justification that once existed for accrediting organizations has disappeared," wrote conservative policy expert Peter Roff and Mount Liberty College Professor Gordon Jones.
"…Accreditation may have utility in a few areas. One is the transfer of credits from one school to another. But even here, it's not clear that accreditation is truly needed. Students seeking to transfer credits already face screening from the receiving school; and if the NCAA can (almost overnight) create a Transfer Portal for student-athletes wishing to change schools, surely all those academicians could create one that matched students up with where they would be best served," the duo argued.
Roff and Jones call out Republicans' effort in Congress to pass the Fairness in Higher Education Accreditation Act as missing the mark.
They wrote that it "prohibits the use of DEI and/or affirmative action in decisions about accreditation or non-accreditation. That is well and good, but even if it were enacted – an unlikely outcome, even were Joe Biden not the president – the structure of accreditation would remain as it is today. Accrediting agencies would continue to use DEI, just under another name."
What the problem really calls for is for the GOP to "pick up an axe and go after the root of the problem."
"If colleges did not need accreditation, there would be no need to tinker with what specific policies and procedures a college employs."
MORE: Higher ed accreditation 'watchdogs' asleep on the job
Read the entire op-ed at Real Clear Education.
IMAGE: Shutterstock
Like The College Fix on Facebook / Follow us on Twitter