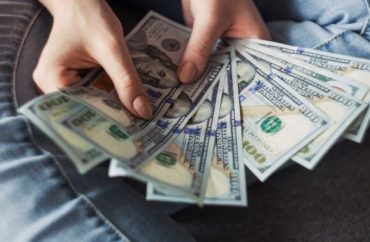 College Fix Senior Reporter Christian Schneider has penned an op-ed for USA Today in which he discusses how the federally-funded Truman Scholarship has merely become an award for progressive activism. Using original reporting first published in The Fix, Schneider says:
It seems that the Truman committee has difficulty separating political activism from public service. Of this year's 62 winners, only one had ever worked for a conservative organization or politician, while six recipients had worked for Democratic politicians (Coons, presidential candidate Beto O'Rourke, Connecticut Gov. Ned Lamont, etc.)

Further, of the remaining candidates, 37 list an overt progressive cause as one of their primary interests (reparations for Native Americans, feminism, abortion services, environmental "sustainability," gun control and Black Lives Matters-related activism, to name a few) while zero winners listed an interest in a traditionally conservative cause.
The Fix has spent years tracking the political makeup of Truman award winners, and every year is similar – liberal activism is awarded, while any students that are "conservative" have to hide that fact from their resumes:
Over the past four years, 47.3% of the 245 Truman award winners have listed a progressive cause as one of his or her primary interests. These pet causes have included intersectionality, "climate justice," expanded government-provided health insurance, LGBTQ issues, food insecurity, "anti-colonial advocacy" and "dismantling the prison industrial complex."

An additional 26.5% of the recipients have worked either for a Democratic candidate, officeholder or political organization. Winners have taken jobs or internships for luminaries such as Hillary Clinton, Bernie Sanders and Barack Obama, or Democratic-aligned organizations like Tom Steyer's NextGen America and Planned Parenthood.
Read the full column here.
MORE: Prestigious federal scholarship once again all but excludes self-described conservatives
IMAGE: Alexander Mills/Unsplash
Like The College Fix on Facebook / Follow us on Twitter