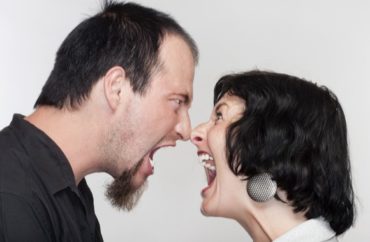 A theology professor at Catholic University of America warns that the idea of "the common good" has become tyrannized by both liberals who want vaccine mandates and libertarians who oppose them, both under the same banner.
Professor C.C. Pecknold is concerned that criticism of vaccine mandates misuses the phrase "common good."
Commenting on Biden's recent announcement, Pecknold wrote in The American Conservative:
Hidden in plain sight is a problem with our very notion of the common good, and relatedly, our way of adjudicating what counts as reasonable and necessary for the end of the common good. We have liberals who now want to use a stick rather than a carrot to achieve a desired outcome. They propose dramatic, punitive measures in such a ways as to cause people to see the common good as nothing but a cudgel, a political weapon wielded by those who have power. As a result, we see a certain skepticism arise, especially in the libertarian-inclination to refuse not only every mandate, but the idea of a common good altogether. But both the liberal and libertarian are united in a common error which is sending us into a death-spiral.
"The contemporary liberal who loves mandating in the name of the common good, and the libertarian who hates their every mandate, tend towards two sides of the same error," Pecknold wrote. "Each leads us to either a private or public tyranny, not because they favor or oppose mandates, but because they are wedded to a false notion of the common good, conceived as an aggregate of radically individuated private or personal goods which is then imagined as united only by the coercive power of an overwhelming executive power, or by their fear and resistance to its mandate."
Pecknold wants to restore an understanding of the common good. He gives an example of how vaccines can help people understand this.
He wrote:
For example, parental objections to mandatory Covid vaccinations for children are not really examined by authorities but simply refused, as unreasonable, selfish, irrational, or worse. A parent who is a steward of their familial common good may look at sound scientific facts and determine that experimental vaccinations pose more risks to their children than are necessary. Similarly, a person who has had Covid may raise proven facts about natural immunity rates, and be refused a hearing because the point is not to discern what the nature of the good is, but to command it.
IMAGE: Courtyardpix/Shutterstock.com
Like The College Fix on Facebook / Follow us on Twitter