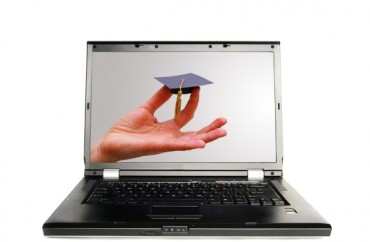 UPDATED
Start fresh this fall with updated version of GI Bill
Who really wants to graduate this semester, entering the worst job market in a decade after several weeks of subpar online classes?
University of California-Irvine economist Amihai Glazer suggests simply scrapping the spring semester entirely and giving students free tuition and living expenses for the fall semester, an approach that mirrors America's response to World War II.
Glazer lays out his case for Congress passing a "Coronavirus Student Bill" in the mold of the GI Bill in an essay for Inside Higher Ed. He points to the lifelong consequences students are likely to face by ending their college careers during a pandemic:
We are now probably in a recession, and the economy may very likely not recover by June when students graduate. Why subject them to years of lower earnings — a situation that could, in fact, persist for some time if they enter the market during bad economic conditions?
Research already suggests that online learning delivers lower-quality outcomes for students than in-person instruction, not just for low-income students, racial and ethnic minorities and those who already struggle academically, but also for men in general, Glazer says.
The rush to set up online learning for student bodies at large has made the quality gap even worse:
[W]e are not dealing with faculty members who want to teach remotely, who have had much experience with it or who have had time to develop courses. And we are not dealing with students who prefer online courses, who have had time to acquire proper computer equipment or who can ask their dorm roommate for assistance. So the experience of remote learning now upon us is likely to be worse that what we've previously seen.
It would cost about $100 billion to cover fall semester expenses for all students, based on total higher ed revenue from "tuition and auxiliary enterprises," or 6 percent of total student debt, the economist says.
It's also a "small fraction of the $2 trillion infrastructure bill House Democrats and the president are contemplating," he continues: "Let's invest in students."
UPDATE: The headline has been modified to attribute the viewpoint of the cited essay.
IMAGE: zimmytws/Shutterstock
Like The College Fix on Facebook / Follow us on Twitter