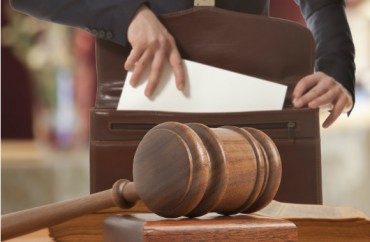 Lawsuits cite differences between online and in-person learning
Students at two universities have filed lawsuits against their schools, demanding at least some of their tuition money back after campus officials switched to online learning following the outbreak of COVID-19.
Adelaide Dixon, a student at the University of Miami in Florida, and Grainger Rickenbaker, a student at Drexel University in Pennsylvania, filed class-action lawsuits on behalf of their fellow students in federal court, seeking a refund of some of their tuition costs, CNBC reported Monday.
Because of the COVID-19 pandemic and social distancing guidelines, colleges and universities have shifted to online learning, but have so far declined to issue even partial tuition refunds for students, even though many of them have given refunds for room and board expenses.
Both schools told CNBC that they are aware of the complaints but had no comment beyond that.
The focus of the suits is on the enormous differences between in-person schooling and online or virtual education, according to news reports.
The lawsuits reportedly argue that the incurred institutional costs for online schooling is substantially less than in-person classroom instruction and that with university facilities closed due to the pandemic, the upkeep and staffing costs demanded of most colleges and universities has also substantially declined.
Law 360 reported that the students are "alleging breach of contract and unjust enrichment" and are seeking "unspecified damages, attorney fees and court costs."
From the CNBC story:
The suits claim that students have paid for services they're no longer receiving, such as face-to-face interaction with professors, access to campus facilities and hands-on learning, as well as mandatory fees for activities, athletics and wellness programs that they will not be able to participate in.

"Although [the universities are] still offering some level of academic instruction via online classes, plaintiff and members of the proposed [classes] have been and will be deprived of the benefits of on-campus learning," said the students in both lawsuits, adding that "the value of any degree issued on the basis of online or pass/fail classes will be diminished."
Philadelphia Magazine reported that Rickenbaker, in the suit against Drexler, cited a number of lost benefits that come with in-person schooling, including "face-to-face interaction with professors, mentors, and peers," student groups, intramurals and other extracurricular activities, as well as "social development and independence."
Meanwhile, at Harvard, a group of MBA students organized a Change.org petition demanding a tuition refund, according to the business school blog Poets & Quants.
The blog also reported that Stanford's business graduate students are demanding a refund of 80 percent of tuition costs, and at Wharton College "nearly 1,000 people have signed a petition to open up a dialogue with Dean Geoffrey Garrett over the issue of tuition refunds."
MORE: If colleges owe students refunds, it's not because of the pandemic
IMAGE: Shutterstock
Like The College Fix on Facebook / Follow us on Twitter